The all new Steemvoter Beta
Today I'm going to introduce you @steemvoter from @buildteam to all of us. It's simple, by navigating to https://beta.steemvoter.com/welcome key in your email address and the team will send you an authentication to login.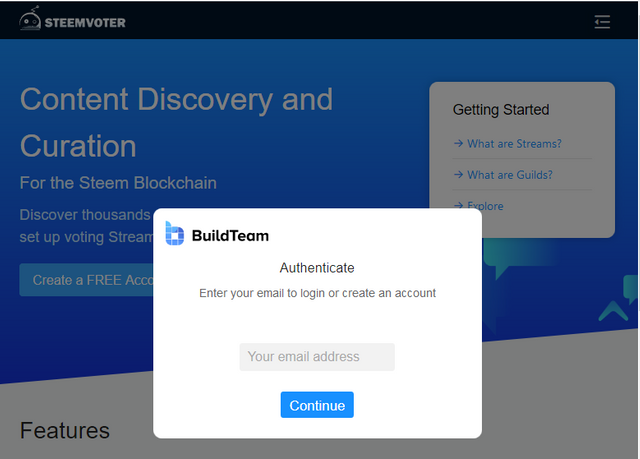 Not available in other system
So, we have talked about HF20 for many days. Many of us still having hard time trying to adapt 15minutes threshold of burning curation reward. One of the easiest way is to make use of auto upvote. As we all know, the well developed @steemauto has been widely adapted by almost every Steemian in the platform to follow author and trail curating others. Don't get me wrong, I'm still very much into Steemauto, but there are limitation like below, we're not able to be a fan of ourselves.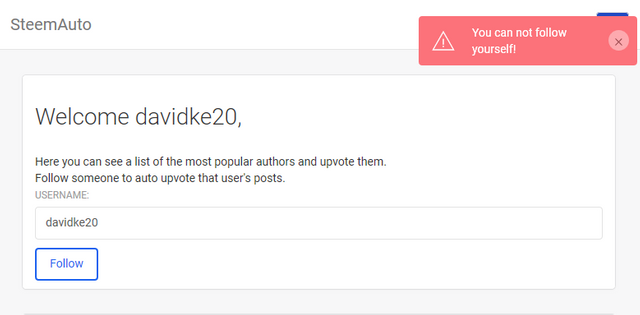 Can be done here in Steemvoter
Select Strems from drop down menu

From here, we can create two different type of stream action. To initiate, click on Create Stream

Once done, click on save stream. With similar way, you can use this to make it upvote your comment by making a follow comment stream for yourself.

Be very careful if you decided to upvote comment. God knows how many comment you make in a day, and this system does not have a build in Voting Mana limit yet. Added witht he recent #hf20 your consumable RC would be drained drastically with each comment added with another burden of self upvote comment. Unless you're very sure about your daily activity, otherwise I do not recomment comment upvote stream.
There you have it. It doesn't really matter when do you upvote as we all know the 30 minutes curation penalties window still applies, the only thing now we're talking about is, self upvote. As long your upvote is post 15 minutes, you will be getting back all to yourself. As at today, post reward is SBD print rate is 100%. If you wish to have more SBD, upvote after 30 minutes. You'll get 37.5%. Where is the other 62.5%? 25% curator reward is by default SP payout, and the balance will be given as SP to yourself as well. Bear in mind this is still a beta version, and it's still free for the time being, I belive in the near future @buildteam will release the full version for a fee. I also believe adding a voting power suspension would make it even more valuable.
---
中文版本
全新 Steemvoter 自动点赞跟赞系统试用版
今天我要给大家介绍全新的@steemvoter系统,是由@buildteam开发的一项自动点赞系统。这是一个网上的应用,所以不必另外安装。秩序登陆网站 https://beta.steemvoter.com/welcome 然后键入你的电邮地址,然后官方就会发确认邮件给你。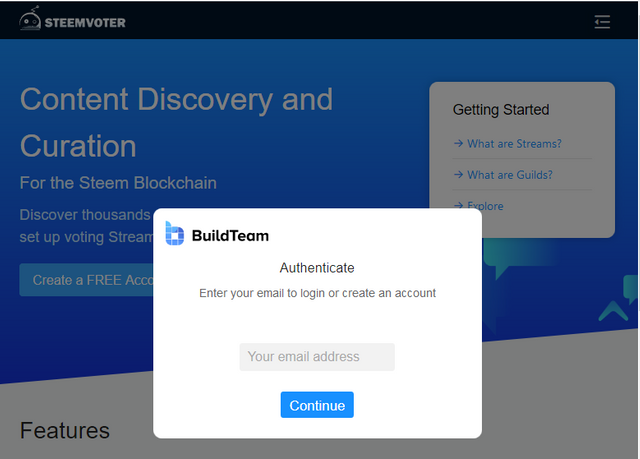 其他自动点赞系统没有的卖点
经过了硬叉20那么多天,不少人还是不习惯的/不经意的在十五分钟以内点赞了。相信大家对与十五分钟里面点赞的后果都略有所闻,就是审查金会被销毁。所以有一个最佳方法就是,设定一个机器人,好让机器人为你点赞。大家所熟悉的是@steemauto 跟赞机器人。不但免费,而且非常好用。可惜的是,这个机器人不能点赞自己/不能粉自己。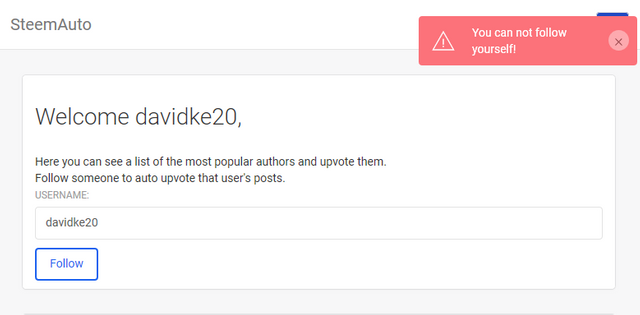 在 Steemvoter 能做到
选择右手边的菜单

从这里我们可以分开设定两个项目。首先点击Create Stream,然后就可以开始设定了。

完成设定后你也可以再设定一个点赞留言的项目。只需将Post改成Comment就行了。

运用这个系统不但可以设定点赞自己,也可以设定点赞别人。要特别小心的是,点赞留言可以消耗很多点赞能量。特别是硬叉20过后,每一个动作都回消耗信用资源(RC),你也有可能一天里面留言多过十次。有可能一个不小心把RC消耗完毕就要等好几天天储存资源才能完了。除非你很肯定你每天留言不超过五次,点赞留言还是可以用的。不过如果你不确定,我不建议使用点赞留言的项目。
今天的介绍到此为止。不管你是什么时候点赞自己,只要超过15分钟的销毁审查期,你就安全了。不管你什么时候点赞,你自己的点赞全部都是归你的。特别一提的是目前的收益已经调整到百分之百发放SBD了。换句话说,如果你先要文章多发一点SBD给你自己,那么你可以选择30分钟过后点赞,你将会得到你点赞的37.5%SBD。那其余的62.5%呢?25%审查赏金本来就是SP来的,剩下的也就是作者审查赏金37.5%就会跟点赞审查一拼交回给你。大家记得这个系统目前还是使用版本,相信不久的将来@buildteam会全面公开一个完整版。说不定以后的完整版需要收费。我更期待的是,希望完整版有点赞能量限制,才不至于点赞点到爆。
---
I would like to thank all my friends and family who has been supporting me. Feel free to leave me feedback by clicking below yellow banner.
> 谢谢大家一直以来的支持和对我疼爱有加。如果方便,请你点击下图到我的个人资料网页为我留言请我吃星星哈。
---


CREATE YOUR OWN @REVIEWME PROFILE TO START EARNING CREDIBILITY STARS FROM THE COMMUNITY!

CREATING YOUR PROFILE IS EASY! JUST FOLLOW THE STEPS HERE ☜(ˆ▿ˆc)