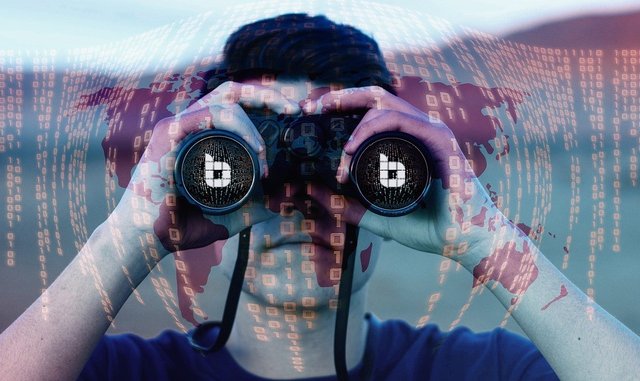 ---
¿Quieres formar parte de un gran equipo en una conocida empresa de Steem?
¿Puedes codificar y disfrutarlo?
Tines motivacion y muestras iniciativa?
¿Por qué no? Únete a nuestro equipo BuildTeam
Actualmente estamos buscando un desarrollador con las siguientes habilidades y experiencias:
Buenos conocimientos de JavaScript
Experiencia con React y Vue.js
Conocimeinto en "Full-stack developer"
Capaz de trabajar solo y en equipo
Que puedas comunicarte cuando surjan problemas y estar dispuesto a ayudar a otros
Se le pagará con BUILDTEAM tokens la cual se puede vender o apostar. Los tokens apostados te permitirán recibir una parte de las ganancias de BuildTeam's cada dos semanas.

Nuestro equipo está formado por personas talentosas de todo el mundo, que trabajan en proyectos como TokenBB, DLease, y GINAbot, siempre con el objetivo de mejorar la experiencia de Steem para todos.
¿Estas Interesado?
Puedes contactar a nuestro CEO @thecryptodrive en Discord! (thecryptodrive#8144)
---

| Visite nuestro sitio web para más información! | Suscríbase a nuestro Canal de YouTube |
| --- | --- |
| | |
Configúrelo hoy y contribuya a construir un mañana mejor!


¿Quieres una forma más fácil? Utilice nuestro SteemConnect proxy link
Únase a nuestro Chat en Discord
Obtenga apoyo y conéctese con nosotros y con otros fans de BuildTeam!



---
Descargo de responsabilidad: Este es un aviso de pago por suscripción de @steemvoter. Gracias a los clientes de Steemvoter por permitirnos utilizar sus cuentas de Steemvoter para votar a favor de esta publicación, en virtud de su suscripción gratuita al servicio de la automatización por la curaduría de Steemvoter.com, les agradecemos por su interés en este servicio. @steemvoter es orgullosamente una filial de @buildteam y un proyecto hermano de @dlease, @tokenbb, @ginabot, @steemsports, @btuniverse, @steemsports-es y @minnowbooster..
---
Disclaimer: This is a commissioned Spanish translation post authored by @lanzjoseg. Although this content has been checked with Google Translate, we cannot confirm it is 100% accurate, please feel free to verify against our original Steem post in English.
Descargo de responsabilidad: Esta es una publicación en español responsable de la traducción escrita por @lanzjoseg. A pesar de que este contenido ha sido verificado con Google Translate, no podemos confirmar que sea 100% preciso, no dude en verificar nuestra publicación original de Steem en inglés.
Declaración de Beneficiario: 10% @null BURNPOST! 10% al fondo de la propuesta de @steem.dao.