For the past few weeks, I have been working on a chain mail dice bag. I would like to share this process with all of you.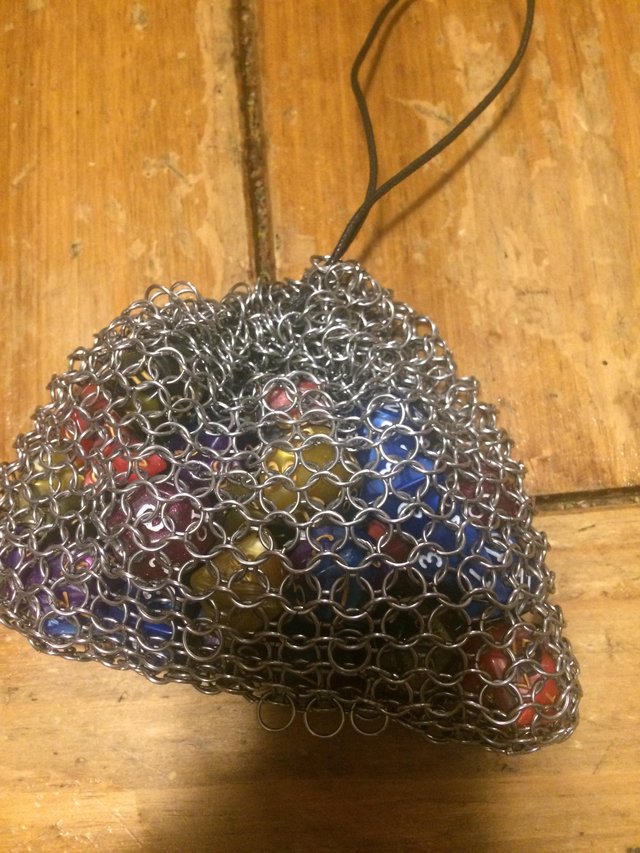 Finished bag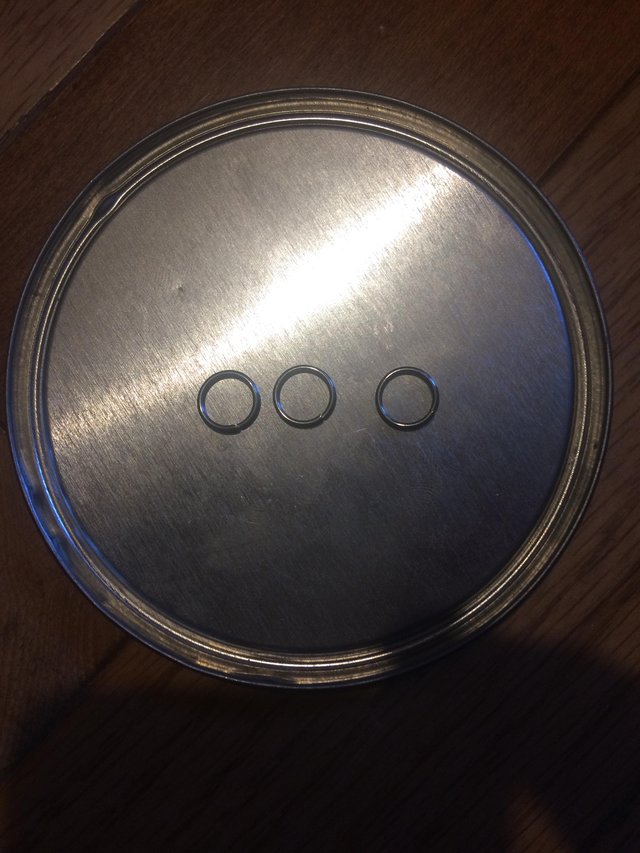 The first step to this form of chain mail is to take three links.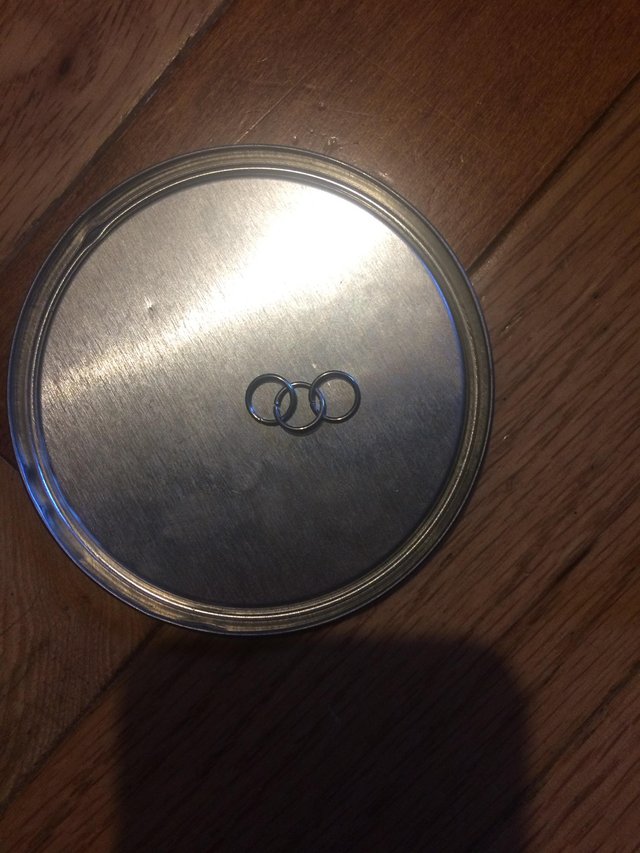 The next step is to open one of the links and place the other two onto it and then reclose the link.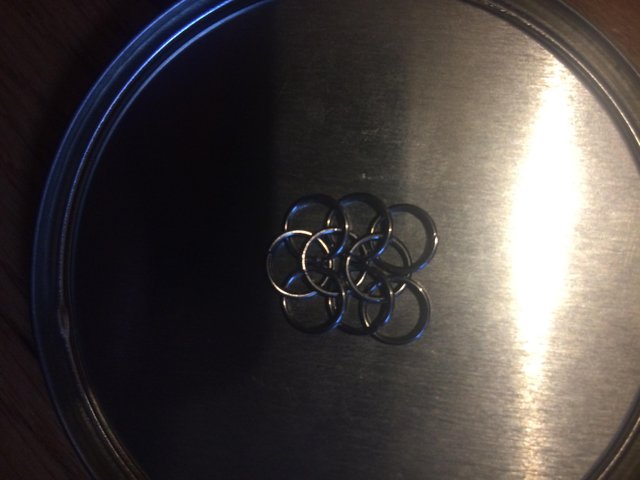 The third step is to take another link and open it. Once you have opened the link place it through the two unattached links and place two links onto it before closing it back (make sure the first two links are leaned in the same direction as each other. If one link has the front on top then the other should as well.)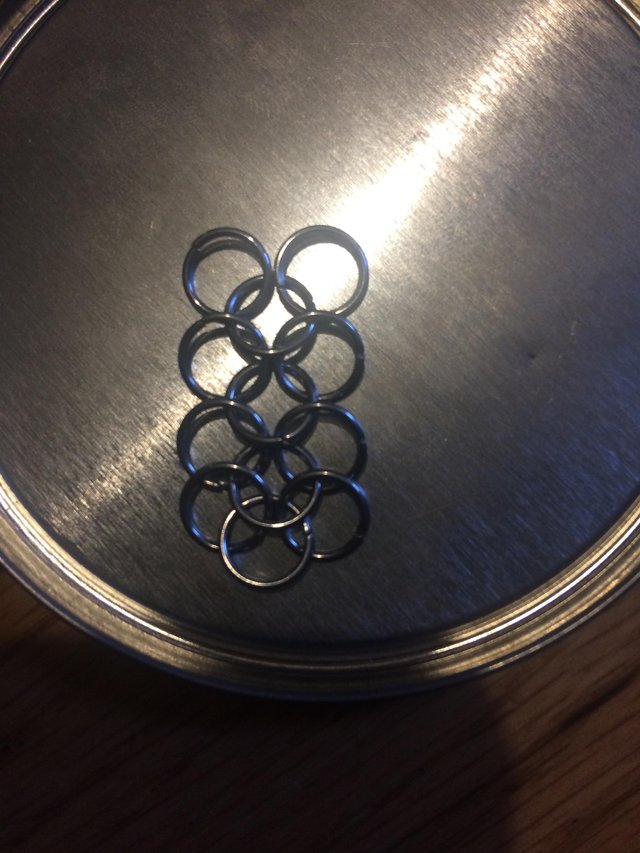 After you have completed the third step repeat it in any direction needed until you reach the desired size. Make sure to always lean the links in the same direction. Once you have made it further there will be places where the link is going through three links to start with instead of two, during these times only place one extra link onto the opened link.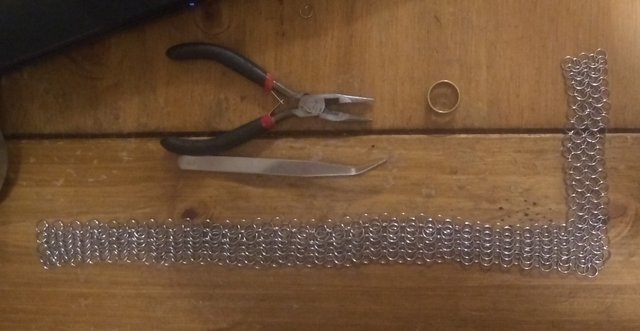 Length 14" Width 5"
Once I had the 5-inch by 14-inch sheet filled in I added an additional row to connect the two ends together.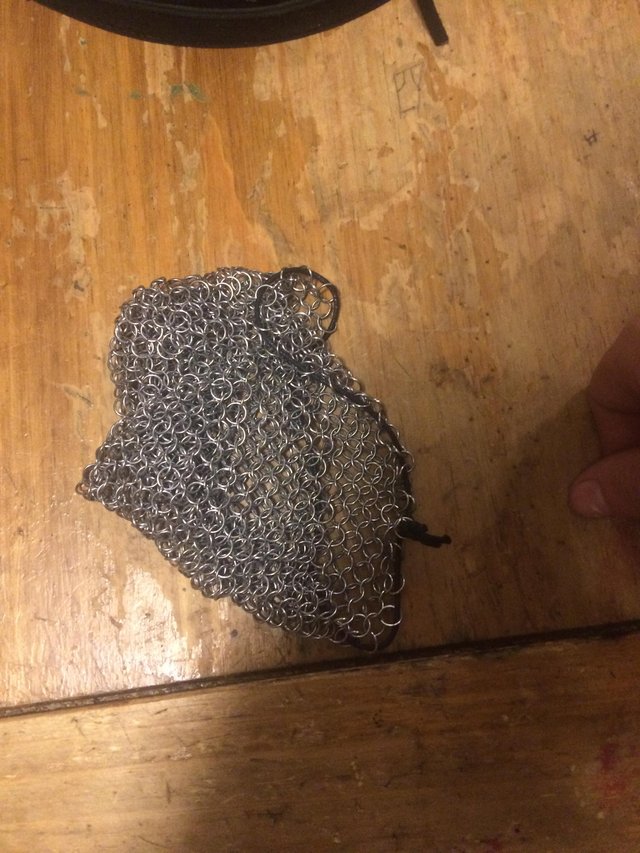 The finished bag with no dice.
Happy Steeming!