Solitary Buddhist Monk On Roof Of Monastery In Tibet - My Photo From 1989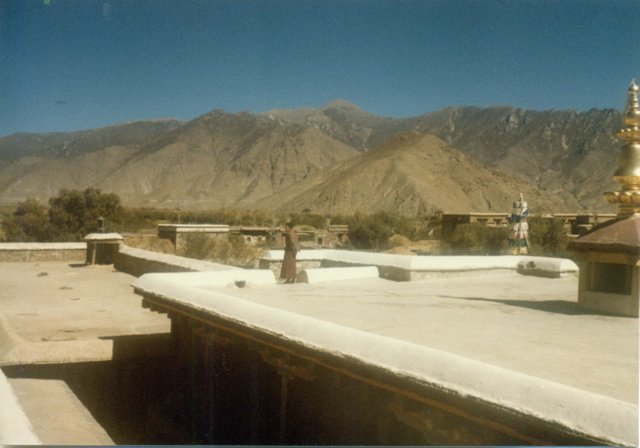 I took this photo in 1989 while on a semester abroad. In the middle of the photo you can see a monk on the roof of the monastery. He seems to be taking a break from whatever he was doing and is checking out the natural beauty around him. Please also notice the mountains in the background.
I hope you like my photo!
Please consider voting up, following, re-steeming, etc.
Thank you very much!
copyright 2018 missinglinks