The Great Indian Buddhist Master Atisha - Painting From Tibet - My Photo From 1989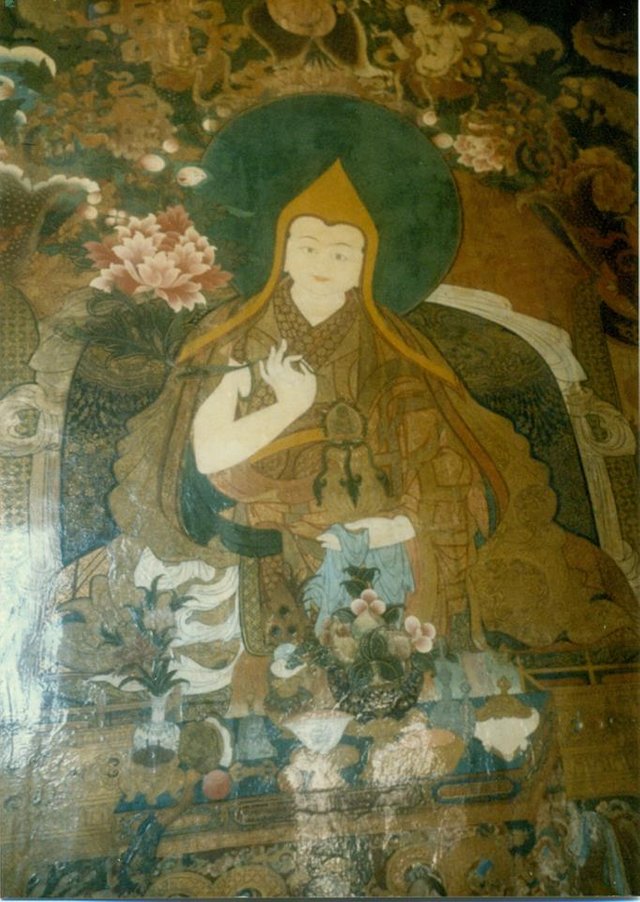 Atisha reintroduced Buddhism into Tibet some time between 982-1054. Buddhism had been introduced a few hundred years earlier but was mostly wiped out by a Tibetan King.
I took this photo somewhere in Tibet in 1989. It is a beautiful work of art featuring Atisha.
I hope you like my photo!
Please consider voting up, following, re-steeming, etc.
Thank you very much!
copyright 2018 missinglinks