Buckeye Leafcast: Recap of OSU's Victory over Bowling Green
In this episode of the Buckeye Leafcast, Andy and Chris review Ohio State's record setting win over the Bowling Green Falcons. They provide in depth analysis, breaking down the many great individual performances. Let's just say it's not too early to get on the "JT Barrett for Heisman" train!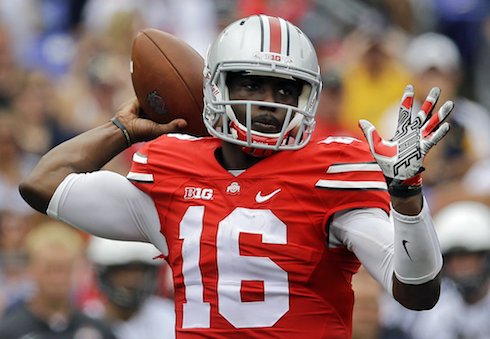 In addition, they take a peak ahead at the Buckeyes' next opponent, Tulsa, and dive into several other topics. This includes analyzing other games that happened around the college football scene, breaking down the next OSU head coach after Urban Meyer, and even getting into a debate over whether or not Jim Tressel was a good "big game" coach. You won't want to miss it!
Listen to the Show Here
BGSU Recap -> http://recordings.talkshoe.com/TC-135246/TS-1108097.mp3
Past Episodes -> http://www.talkshoe.com/talkshoe/web/talkCast.jsp?masterId=135246&cmd=tc