BuildTeam Services Spotlight - Steemvoter Streams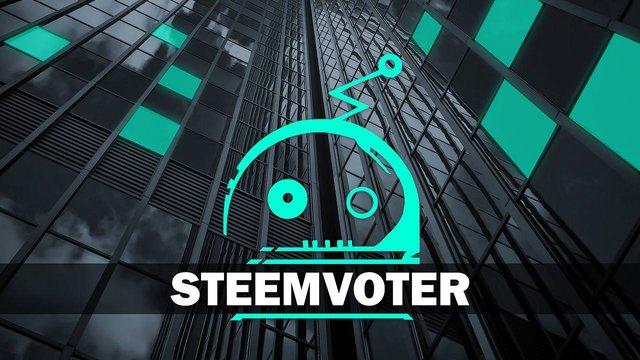 In the last instalment of BuildTeam Services Spotlight, we covered Steemvoter guilds and showed you all how powerful it can be to support guilds or even create your own one. In this instalment, we're going to talk about Streams and show you how they work.
What is a Stream?
Streams are automation rules which allow you to automatically upvote an author whenever they post, comment or re-steem content on the Steem blockchain.
When setting up a new Stream, you can specify which of your accounts you want to vote with, the power of your vote and how much time you would like to wait before upvoting.
How to create a Stream?

Click the Streams icon highlighted in the above image then click on create Stream.
A Stream creation wizard will now appear allowing you to set your voting account to vote on posts, comments, resteems and upvotes made by a target account. For example, you can set your account to vote everytime @nelkeljdm upvotes from his account or vote everytime he resteems a post.
You can then set options like voting power and voting delay up to 1 hour.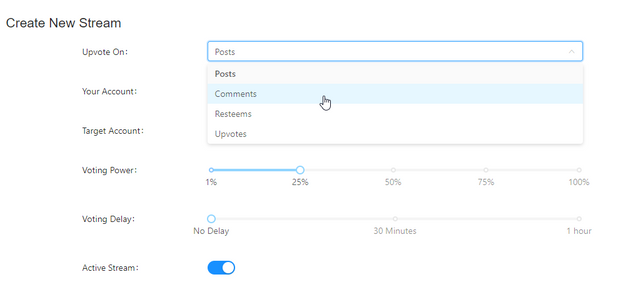 All of this can be found at https://beta.steemvoter.com
Don't forget if you have any issues or require any assistance feel free to drop a comment or catch us on our friendly Discord via the link below.
---
| Visit our website for more! | Subsribe to our YouTube Channel |
| --- | --- |
| | |
Set it up today and contribute to building a better tomorrow!


( Want an easier way? Use our SteemConnect proxy link! )


Get support and connect with us and other BuildTeam fans!



---
This is a @steemvoter subscription payment post. Thank you to Steemvoter customers for allowing us to use your Steem accounts to upvote this post by virtue of your free subscription to the Steemvoter.com bot service. @steemvoter is proudly a @buildteam subsidiary and sister project to @steemsports and @minnowbooster.