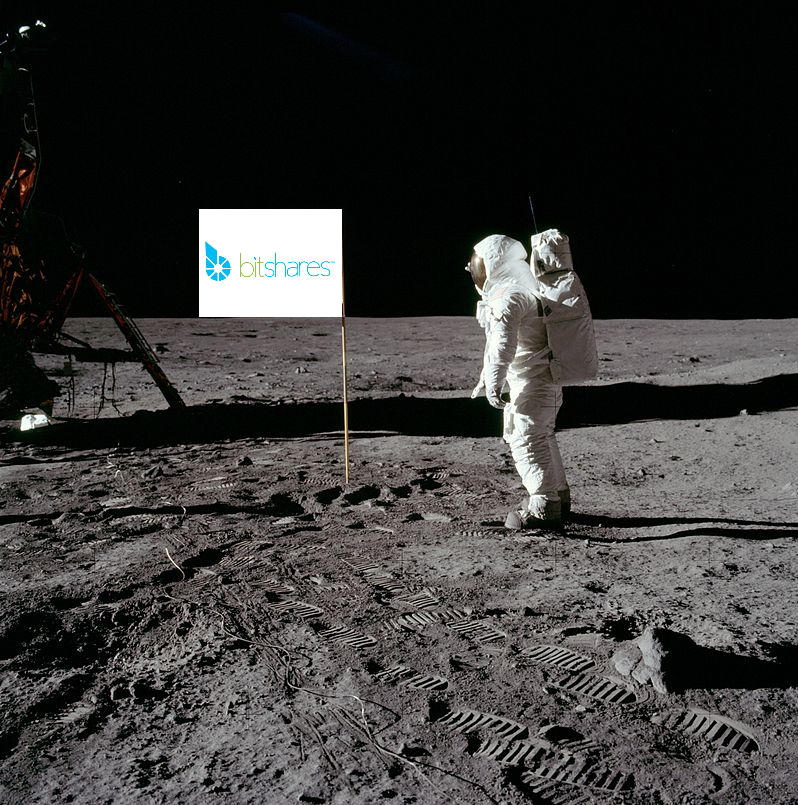 ABSTRACT
Crowd sourcing can be extremely powerful and it is a logical means of success for a decentralised community like Bitshares.
A worker proposal has been submitted to create the Bitshares X Moonshot Reward Fund which will pay out to community members/teams who successfully meet 'moonshot' milestones. Moonshot milestones are activities which push forward a step change in adoption/awareness of BTS.
A committee will be established for agreeing the definition of each moonshot activity through consultation with the community. Approval of payouts from the reward fund will be through a multi-sig wallet following committee agreement milestones have been met.
MOTIVATION
Bitshares has a significant war chest but it can, at times, feel like this is underutilised. We are decentralised and decisions require consensus. Often it is easier to reach agreement on what is needed than on how this is done or who it is done by.
What matters for Bitshares is the end result and therefore it makes sense to introduce a fund which is able to reward successful achievement of milestones.
RATIONALE
Encourage individuals and groups in the community to work towards 'Moonshot' milestones and reward those who achieve them.
Utilise a small portion of the sizeable Bitshares war chest to target activities which will move us into the top 10 crypto-currencies.
SPECIFICATIONS
At this stage the daily pay has been set to 6,000 BTS and it is proposed this is utilised as follows:
5,000 BTS direct payment into Bitshares X Moonshot Reward Fund
1,000 BTS to Moonshot Committee Members for time consulting with the community, defining moonshots and evaluating submissions.
Note that these are defined in BTS terms and in the expectation the BTS price will rise in the future, thus making more funds available for larger targets.
The Reward Fund will be held in a multisig wallet and only released when the Moonshot Committee members are satisfied the targets, as defined, have been met. The main voting Delegates have all been contacted to request their suggestions on Moonshot Committee members so the Community can be certain funds are being utilised only as they should be.
Each Bitshares X Moonshot will be clearly identified and reward levels/criteria laid out in the public domain. In the first instance it is envisaged the Moonshots will cover things like:
Improved User Interface (UI).
Mobile App on Android and iOS.
Merchant Payment Tool.
Listing on top tier exchange with a defined volume.
Broadcast interview talking about Bitshares on mainstream TV/radio show within define list of countries and defined minimum viewer audience.
I will update this list with more details of the initial 'moonshots' and proposed reward structure this week.
DISCUSSION
Contributions and views on this proposal are encouraged.
I would like to create a Committee with buy in from all the major proxies so discussions and views on members are welcomed.
ABOUT ME
My background is engineering (MEng). I have over 10 years experience and work as project lead for large multidisciplinary design teams delivering projects with construction costs typically in the region of $200M. I have delivered projects in Europe, Africa, the Middle East and China. My role typically involves managing teams across several different offices and countries.
I am passionate about decentralisation and the huge potential of Bitshares. I am also a frequent user of platforms like Freelancer and really believe we can bring about a step change in BTS adoption.
HOW TO VOTE
Go to voting --> workers --> proposed and it is there with ID 1.14.104.
I have also added a discussion thread to the Forum: https://bitsharestalk.org/index.php?topic=26490.0