BTCZ.me has been released
Do have a look over https://btcz.me.
You'll be able to create an account very fast, you can add your desired username and of course your wallet address.
After creating your account, you'll be greeted with the following QR code/page which can be sent to ANYBODY in order to transfer BTCZ funds to your address.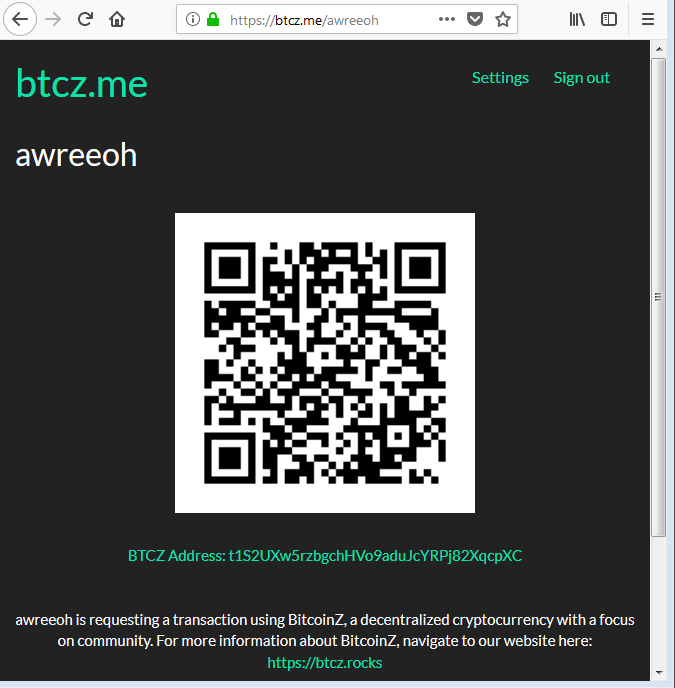 The steps that should be followed are:
Click on Get Started!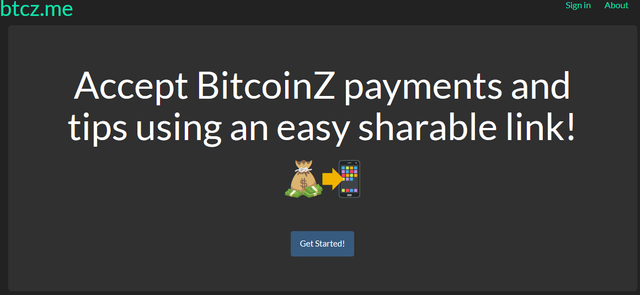 Enter your Email Address:

Check your e-mail for the confirmation code

Add the confirmation code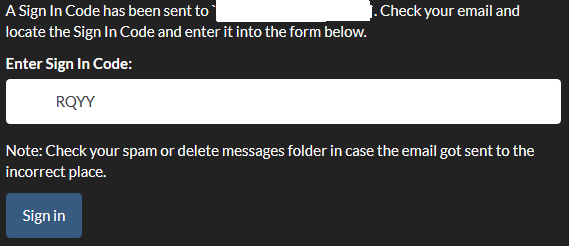 Choose your desired username/name/BTCZ address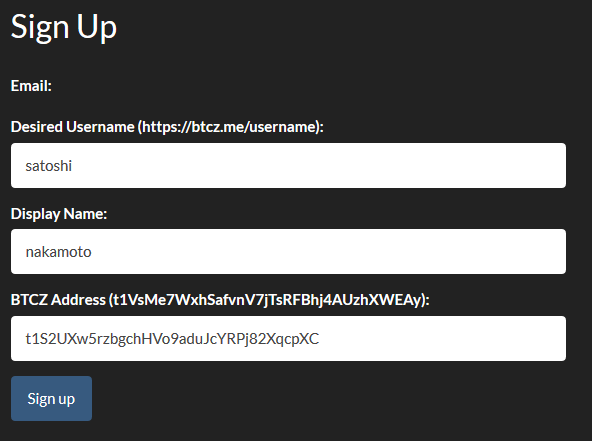 And voila! All done and you're good to go sharing this one with all your friends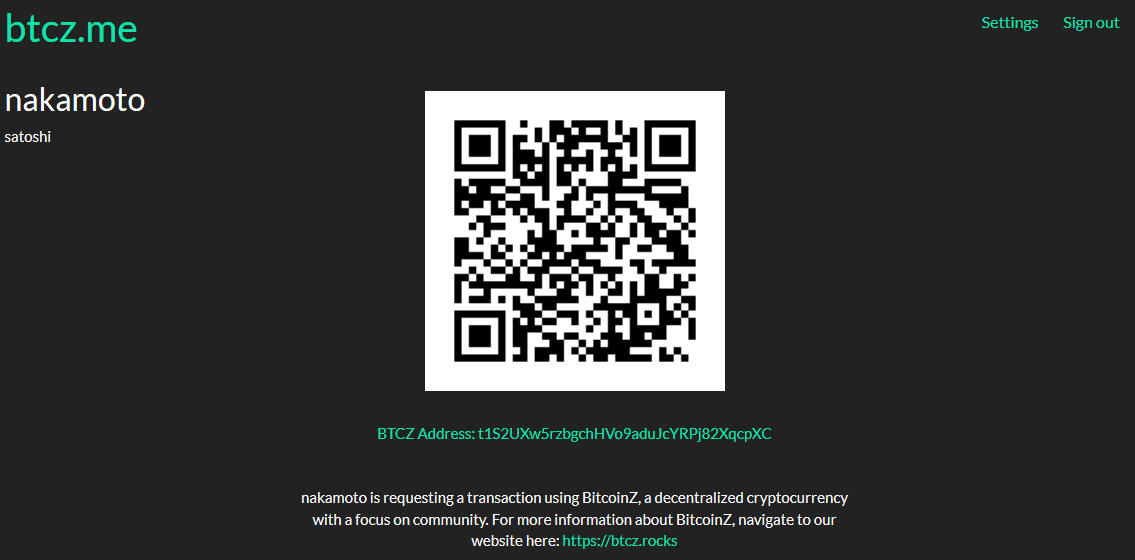 Come and check us out at https://btcz.rocks/. You'll come to HODL, you'll stay for the community!