Good day fellow Humans,


Are you still allowing traditional social media to mold your thoughts and feelings?
It's time for a change.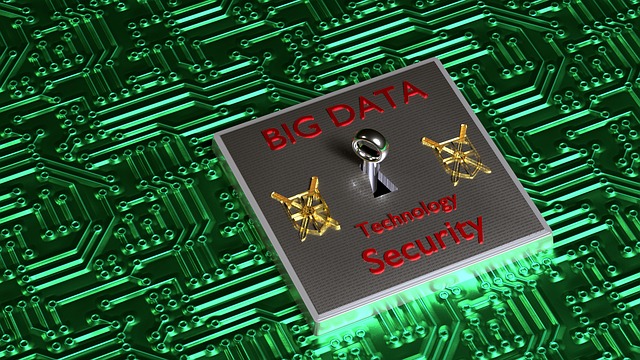 Are you aware that certain social media platforms have admitted to creating their platform in such a way that the users are left feeling depressed and unhappy with their lives?
When speaking of Facebook in particular, one should note that their algorithm has been constantly modified. To the extent now that we don't even see the things that other people post in chronological order anymore. Instead, Facebook's algorithm 'decides' what content is best for us to see, then puts it at the top for us. How convenient! Not??!
This is beside the fact that Facebook has also been deleting pages and censoring content of posts/pages that disagree with the status quo. If you are into conspiracies, aliens, spiritual beings or even just libertarian views -- be ready to be deleted and have your whole life's work erased!
Just like with TV, this ends up giving users a very skewed view of the world and allowing us only to see through the narrowed scope of this overly politicized, ego bolstering spam service.
Services which promote such ideologies do not bring people closer together, in fact, they promote quite the opposite.
Facebook, in particular, is often the stake that is driven between friends and family, causing things such as Politics and Religion to become a separator, instead of a connection. Something that should be bringing us together under the guise of truth and positive change, is instead being used as a weapon to divide us. This is achieved while most people remain clueless.
The social media landscape of the world has created a vast army of internet trolls armed only with their ego, ready to refute nearly anything, or agree with anything -- just for fun.
This creates a difficult world, because on one hand: we want to protect freedom of speech. But on the other hand, how do you deal with all of these trolls and fake news?

Enter, Steemit.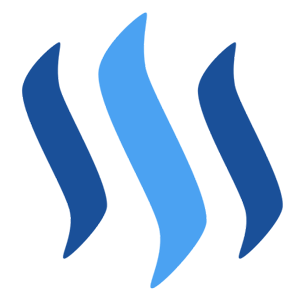 Steemit.com is a platform in which social media users get rewarded for making positive contributions to the network. Users are awarded "Steem Power" and "Steem-Backed Dollars" for their actions on Steemit.com. Users vote on each others posts, and receive a payout after 7 days according to how many votes and the strength of the votes that the post has received.
The Steem (STEEM) and Steem Dollars (SBD) can be traded for Bitcoin, US Dollars, or any other currency. You can always view the price of STEEM here or SBD here.
Steemit.com is 100% free to use, and anyone can begin posting. There is no catch.
Why would people want to quit Facebook and join Steemit? Let me break down a few of the Pros/Cons of both:
FACEBOOK
| Pros | Cons |
| --- | --- |
| 1. Used by everyone. | 1. Your data is sold to corporations with no benefit to you. |
| 2. Connects you to the people you know. | 2. You are kept in 'their loop'. |
| 3. Connected to other social platforms. | 3. Involves you in 'Social Experiments' without your knowledge. |
| 4. Easy to use. | 4. Every action you take is recorded and compiled into a database regarding your personality, interests and tendencies |
| _ | 5. You are censored secretly and easily. |
| _ | 6. Trolls exist with no consequences to them. |
STEEMIT
Pros
Cons
1. New, less than 1 million members.
1. Slow Growth compared to Facebook.
2. No name required, you can sign up anonymously.
2. Hard to make the switch.
3. Private data is safe and never sold.
3. If you lose password, nobody can recover it for you.
4. Trolls get downvoted and receive no benefits.
4. Whale votes may promote less worthy content.
5. Earn Valuable Cryptocurrency for your actions.
6. Freedom of expression, nobody can ever censor your posts or delete your profile.
7. Easy to use.
As you can see, with Facebook: The Cons seem to outweigh the Pros, depending on your stance on viewing the matter. I personally believe that freedom of expression is necessary to an open society, such as has been sought after in the USA. The fact that Facebook makes millions of dollars selling the users data is very unsettling. This coupled with the fact that they are now openly censoring anything that the mainstream disagrees with, causing many great researchers and journalists to lose their entire following.
Entire facebook pages, groups or accounts, all cast into the winds of uncertainty. I hope you were not a victim of this.
With Steemit, I can feel a bright light of warm truth peeking over the horizon. Some of us see and feel this bright white light, while others still haven't looked up toward it yet.
I have faith that as it rises further into view, illumination of truth shall be cast upon the dark scene that is currently enveloping our social media landscape.
Please take some time to learn as much as you can about www.Steemit.com, the ideas and principles here will not leave you disappointed.
As the Bitcoin Ninjas progress further toward our goals, we will be converging our thoughts and ideas on Telegram, Discord, Mumble and Steemit. Very little posting will be done to Facebook. Facebook has already done its job for us, and, like Google, it is time to retire. Goodbye, Facebook. We will be encouraging our members to use Steemit to engage with us, as opposed to Facebook. The Facebook group will always remain open, but we will encourage users to make the switch to Steemit and start using our #btcninjas tag.
Coming soon! Bitcoin Ninjas will be releasing some voting bots. The bots will vote on topics posted in various tags, such as #btcninjas and #bitcoinninjas. We may create other tags as well, specifically for our projects and ideas.
If you would like to become a ninja, feel free to check out our website or telegram to get involved. We are always open to new ideas, and personal growth through positive change is our number one goal.


Please keep your mind open and your heart true,
Bless you all.


-spiftheninja & bitcoinninjas

Join us, introduce yourself, grow with us, become a Bitcoin Ninja!