Bitcoin Gold, an another Fork of the bitcoin, dropped by more than sixty  percent on the first trading day and contributed the bitcoin. Actually i had this predicted because the team has very huge pre-mined coins that they are holding and it could cause a more huge dumping in the future.

The breakdown followed a disagreement about how bitcoins are mined. The group behind Bitcoin Gold believes that the bitcoin mining process  is too centralized, so that the idea of ​​a decentralized currency  disappears.
Investors get one bit coin for each bit coin they own. However,  at the time when the bitcoin gold was issued, holders decided to take  the digital currency immediately, after which the cryptocurrency declined 66  percent. In this way, investors do not seem to have much confidence in the split currency.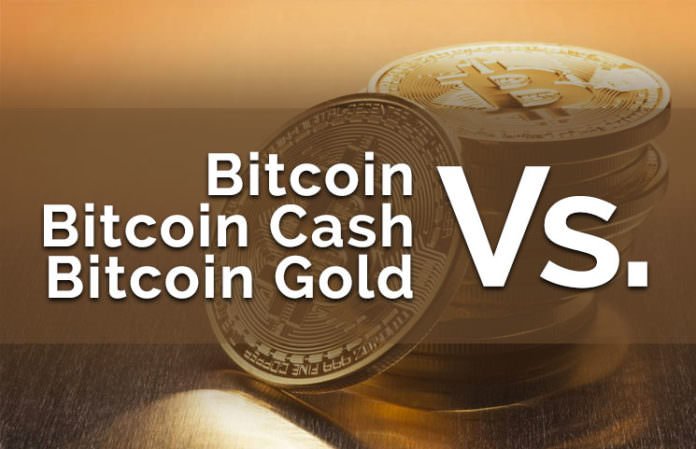 As a result, the bitcoin on Wednesday was also under pressure to eventually recover something to a level of almost $ 5,500. On Tuesday, the digital currency was traded for almost $ 5,800.

Bitcoin gold had a lot to bear on the first trading day. The  website of the new crypto was stuck in the first trading hours due  to the many transaction requests, which did not allow investors to act. Many large trading houses specializing in cryptocurrency do not support the currency yet.
In July of this year there has also been a Fork, called Bitcoin cash or as known BCH . This cryptocurrency initially rose well in value and reached a record level of approximately $ 915. However, since the peak, the digital currency has fallen slowly and is worth only 330 dollars.

Bitcoin Cash has a 5.5 billion dollar market capitalization, a slim compared to the $ 93 billion worth of bitcoin. 
Thank you for reading i hope you all enjoyed!
Please Resteem,Follow and Upvote <3