World's Biggest Stock Exchange Operator is Launching a Bitcoin Market
https://www.ccn.com/breaking-worlds-biggest-stock-exchange-operator-is-launching-a-bitcoin-market/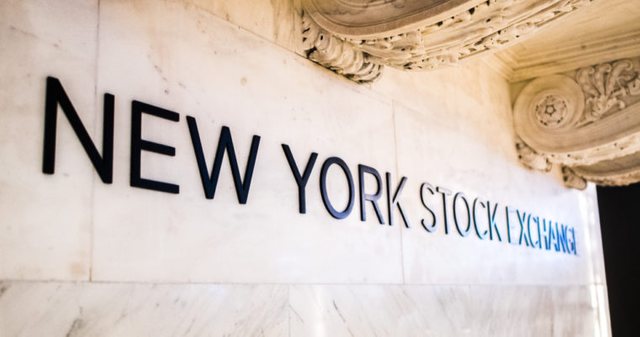 "Intercontinental Exchange (ICE), the owner of the New York Stock Exchange (NYSE), has announced that will list a physically-settled bitcoin futures contracts and form a new company intended to make bitcoin a mainstream financial asset.
ICE made the groundbreaking announcement on Friday, revealing that the new platform — Bakkt — has been developed in partnership with a variety of blockbuster names, including Microsoft, Starbucks, and BCG.
Bakkt will integrate with the ICE's U.S. futures market and clearinghouse to list a physically-settled one-day bitcoin futures product, complete with physical warehousing managed in-house by ICE. This product will launch in November, pending regulatory approval.
"Bakkt is designed to serve as a scalable on-ramp for institutional, merchant and consumer participation in digital assets by promoting greater efficiency, security and utility," said Kelly Loeffler, CEO of Bakkt. "We are collaborating to build an open platform that helps unlock the transformative potential of digital assets across global markets and commerce."
However, far from just a bitcoin futures exchange, Bakkt is intended to be a full-fledged platform that helps digital assets evolve into a mainstream financial asset class.
"In bringing regulated, connected infrastructure together with institutional and consumer applications for digital assets, we aim to build confidence in the asset class on a global scale, consistent with our track record of bringing transparency and trust to previously unregulated markets," said Jeffrey C. Sprecher, founder, chairman, and CEO of Intercontinental Exchange.
That includes increasing their utility as payment instruments, and the announcement states that Starbucks will take an active role in providing consumers with the ability to seamlessly convert their holdings into USD so that they can use them to pay for items at Starbucks locations.
"As the flagship retailer, Starbucks will play a pivotal role in developing practical, trusted and regulated applications for consumers to convert their digital assets into US dollars for use at Starbucks," said Maria Smith, Vice President, Partnerships and Payments for Starbucks. "As a leader in Mobile Pay to our more than 15 million Starbucks Rewards members, Starbucks is committed to innovation for expanding payment options for our customers."
"