IOTA (MIOTA) down: crypto-currency dropped by nearly 40% since yesterday' s historic record high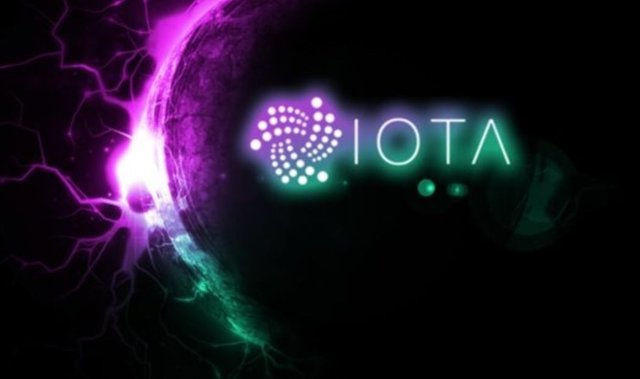 While some saw IOTA soon surpassing Bitcoin Cash, and thus becoming the third cryptocurrency in the market, the asset has lost nearly 40% of its value since yesterday's historical record.
The weekly chart on the IOTA looks like a pump and dump: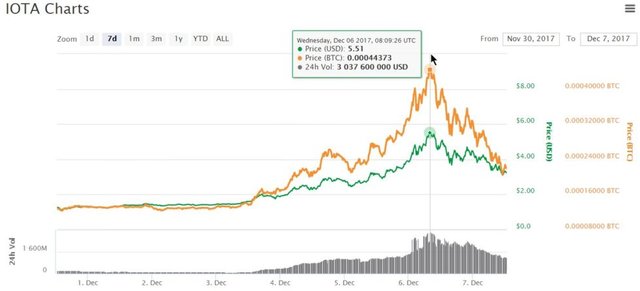 IOTA cryptocryptographic price decrease (MIOTA)
The currency lost more than a third of its value in a few hours. It had exceeded $5.50 (44,500 satoshis) yesterday morning and had fallen back to $3.36 (22,700 satoshis) when this article was written.
The rise in the price of MIOTA may also have been held back by that of Bitcoin, while the price of the first crypto currency exceeded $15,000 on Thursday morning.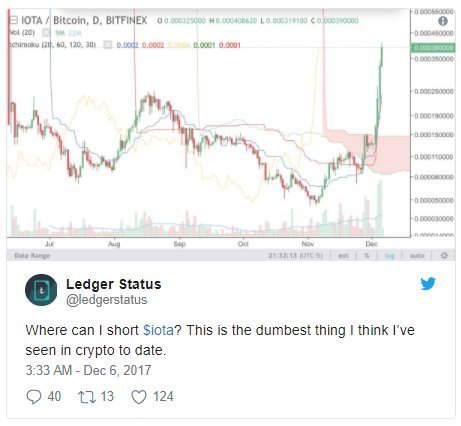 For some, this increase of more than 300% in the price of MIOTA was not necessarily justified:
Currency Shorter IOTA
"Where could I speculate on the decline in IOTA? This is the stupidest thing I've seen in the cryptos so far."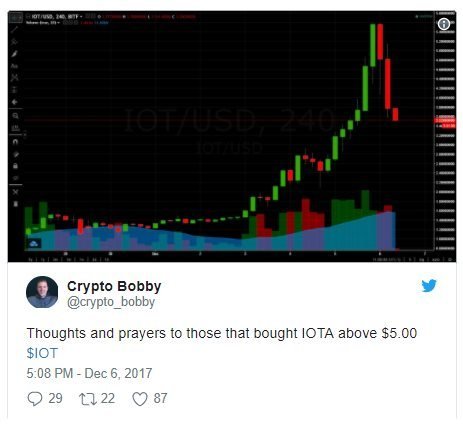 Crypto Bobby IOTA Twitter
My thoughts and prayers for those who bought IOTA over $5IOT
The increase in MIOTA seemed to be related to Coinone's decision, which recently added to the currency on its platform.
And like Bitcoin, which trades at a higher price on Korean platforms than other platforms, the IOTA price on Coinone is much higher than elsewhere:

As we told you in this article, the craze for crypto-currencies in the country has been particularly strong for several weeks - while the price of Bitcoin has surpassed the $17,500 mark on the four local exchange platforms.
What is IOTA?
IOTA is a distributed registry system, based on a data structure called "Tangle". IOTA does not use blocks, chains or miners: its registers work in a different way than other blocks.
It offers many possibilities: infinite scalability, no transaction fees, secure data transfers...
It presents itself as the "backbone" of the Internet of Things, offering the possibility for all the technical resources of the world to be exchanged in real time in a market place: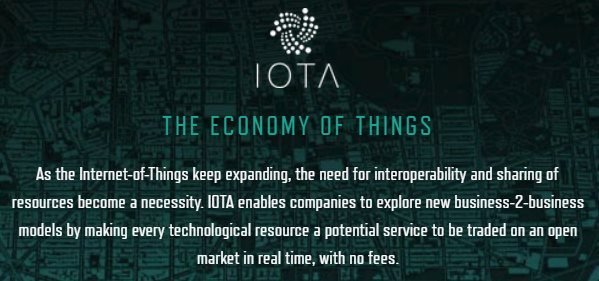 Don't hesitate to watch this video to see how it works.
References: Cryptovest, Coinmarketcap