I missed another short opportunity today, doing other less important things than trading. Still I am short, but entered late.
I believe most likely we have bounced off the top of a wedge/downtrend and are going down....towards 3250.
Here is the setup.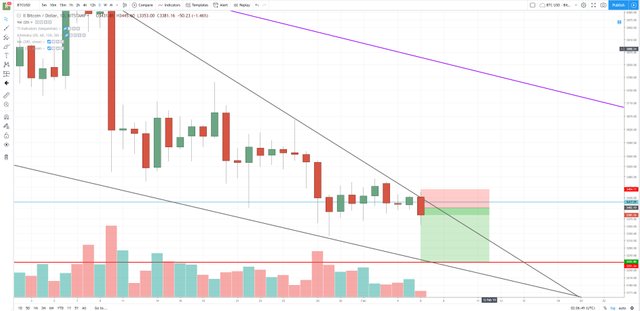 Again I should have entered this somewhere around 3440, but I did not.
How do I come up with that 3250 number you ask?
Good Question. First it is the bottom of a downtrend/wedge that I drew. But even stronger are support lines from the rally in 2018.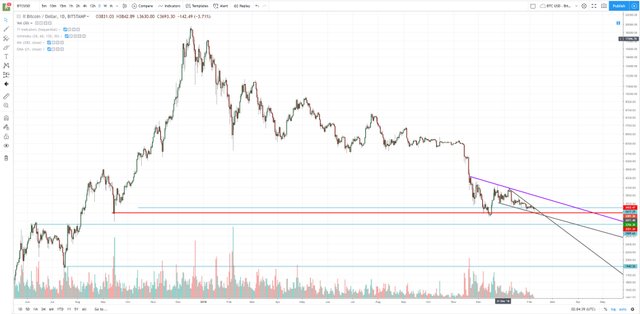 Once we reach 3250 bitcoin is going to have to make a real big decision: Are we bottoming with some forme of double bottom or adam and eve pattern or did we just take a little break to then really get where we need to go (ie. 1k-2k range).
Most analyst I respect believe we are going down further. And I do too.
But I do believe that around 3250 there will be lots of support at first, so my current short will be closed at that spot.

| Steem Bounty | Steem Forever | Vote Exchange Club |
| --- | --- | --- |
| | | |