I was watching the pump of btc as I am laying at the pool and got distracted from reading a book by the current price movements.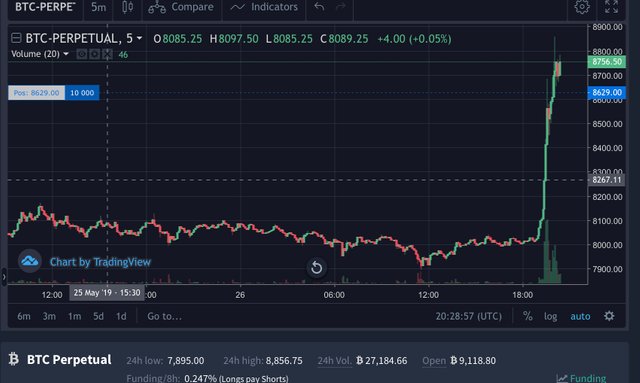 The funding rate on Deribit, was over 0.3%. That is what the longs pay the shorts every 8h.
As I am writing this it seems to be going down and as u can see is only 0.25% in the screenshot.
There are 3 8h timeslots in a day. This means an apr of 0.25 *3 * 356 = 267% APR.
this cannot work for long
When everyone is on one side of the market, it simply does not work. The easiest way to profit here is squeeze the market down and if this does not happen automatically this insane APR will do the work.
Be careful out there