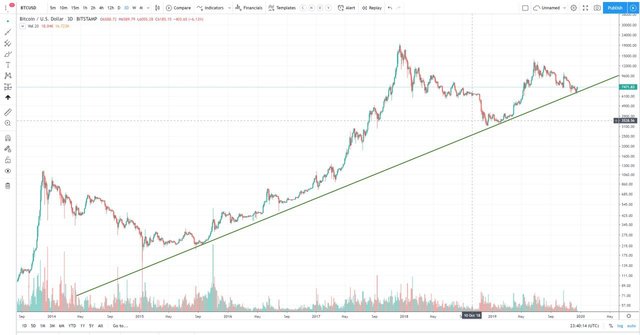 I have always been waiting for a breakout of from the bear market and a followed up correction.
After that is the safest way to invest into bitcoin.
After the current price action It looks to me like this moment this phase of the market has just started.
Of course we are not out of the woods just yet. We have to break 7900, which is the last high.
Still this looks promising.