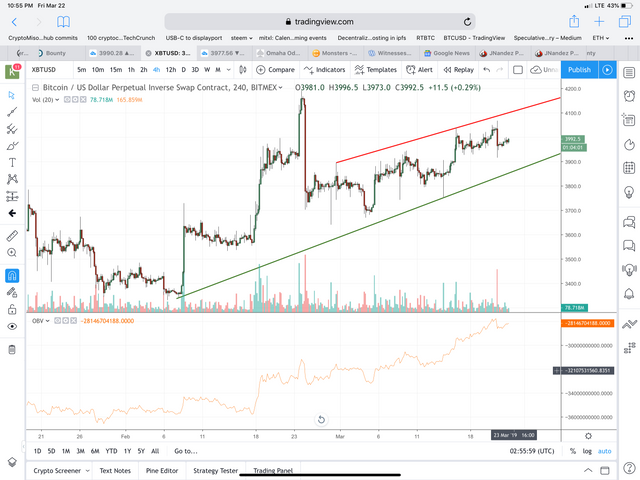 BTC seem to want to go up with positive volume momentum, but gets slapped down every so often.
I feel the majority of traders expect this thing to go down, at this time, but I feel the bull side has potential as well.
I am fairly suspicious as I believe this market is very manipulated. But either way will be a significant move.