When looking at the BTC price the last few days it does not seem so bad. We have been holding steady above 7k and are cruising around 7.5k now maybe a little less.
However there is this uptrend in my chart that seems to act as resistance to the upside in a scary way. I have been drawing this trend for a while now but on 5-27 the price bent below the line.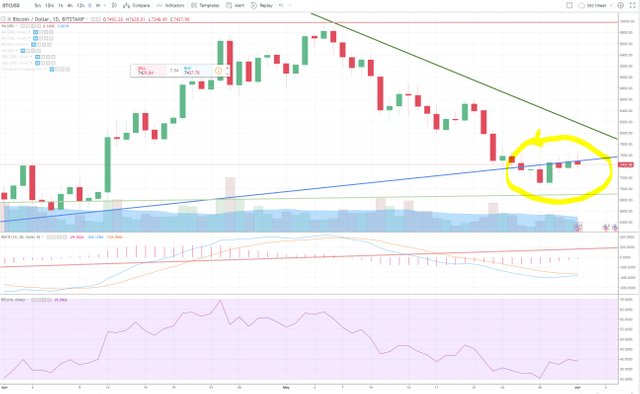 It looks like since the then price has been trying to break above it but the bulls never managed to beat the bears.
Here is a longer term view onto this trend line to give you a better idea on how I drew it.

This is scary!
Normally when price is trying to break through resistance and does not so over several days, it tends to fall to the other side of it and that quite strongly. So generally what is happening here looks to me like trouble.
Some hope
However there is a different perspective and that is the log scale view onto the same chart.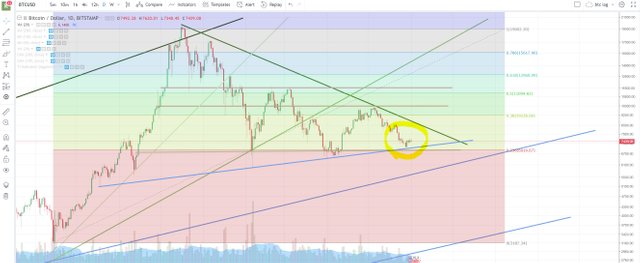 I tend to believe the logterm view more in BTC land, but not in the short term. So this view looks a little better as price is clearly above the uptrend in this view.
What do you make of the current price action?
So what do you think the future holds? Price looks very much like in no-mans land to me. I would not want to make a major trade at this point. What seems clear to me is that staying above the current price level would mean major strength.
What do you think about the current price action and where it will go in the short and long term