Bitcoin is at an interesting spot at the moment.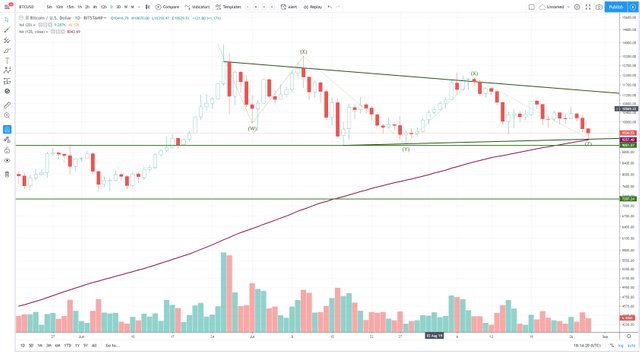 I generally believe we have started a new bull market for bitcoin once the price jumped above $4200. 30-50% retracements in a bull market are expected.
Currently we have retraced from about $14000 to now roughly $9000. That fits the bill.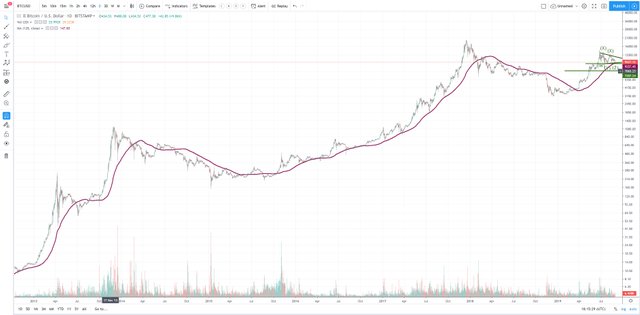 We can see in the past bull markets we have retraced similarly often, most of the time coming back to the trend like the 128 moving average in this chart.
So I like an entry here.
In bull markets its best to buy the dips.
BUT
We may actually not be in a bull market yet. And in fact we may be in bull trap
I see this as a low probability as I just think the fundamentals of BTC are too strong. Yet this is still a possibility without giving up on BTC entirely.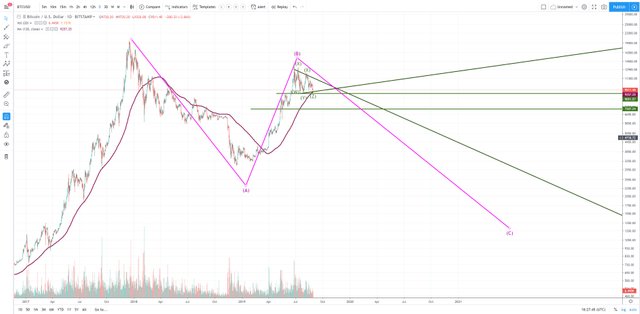 So if we bounce from here, this will be quite bullish. If we go lower more possibilities stay open