BTC still not to bullish...
BTC technical looks bearish.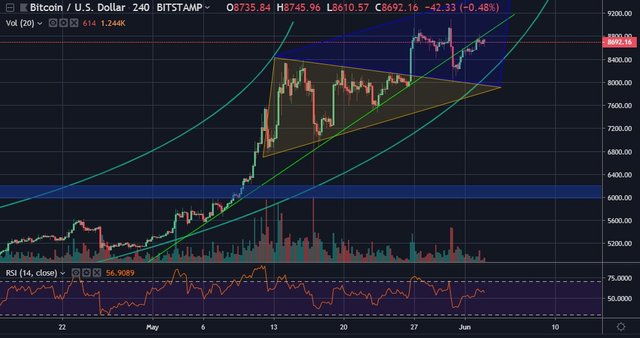 1- second triangle not fully worked out.
2- rising wedge figure with falling volumes.
3- price got under the trend line.
But,
price making new higher highs and higher lows on hourly chart...
RSI not looking bad.
I think today will see some action.