Trading Journey #7 Bitcoin has been Bearish and nearing $10,430
Yesterday to today, Bitcoin has been going down in short term to price now at $10,492.
We will see if price will continue going down to $10,430.
https://www.tradingview.com/x/27lT8pe5/![btc almost to #10,430 and now $10,492.png]
(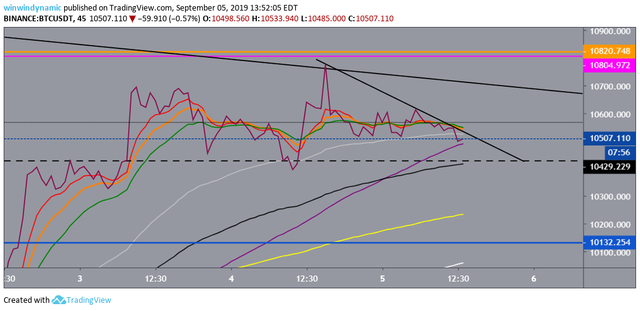 )
Three of indicators that I use shows Bearsh trend short term imo.
Welcome to comment back.