I don't like what I am seeing today. BTC has completed a big correction for red wave 2.
Why is that bad? Well because it means the timeframe in which BTC is likely to drop is increasing. It also means more down days for alt coins incoming and possibly lower BTC targets.
I don't like it, but this is a BINGO! again. In my last post I did warn you:
Don't be fooled by this support @ 14200$. BTC is likely to show two more lows, bringing it down into my target zone between 11,000$ and 8,000$, where I will start buying into alt coins again. I have cash ready and waiting for that.
I have to adjust this target zone now to 10,000$ -7,000$...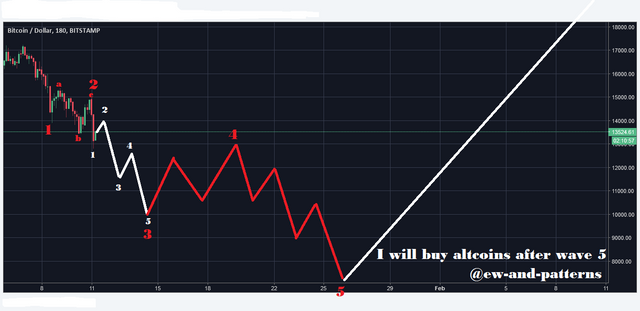 This is how I predicted it: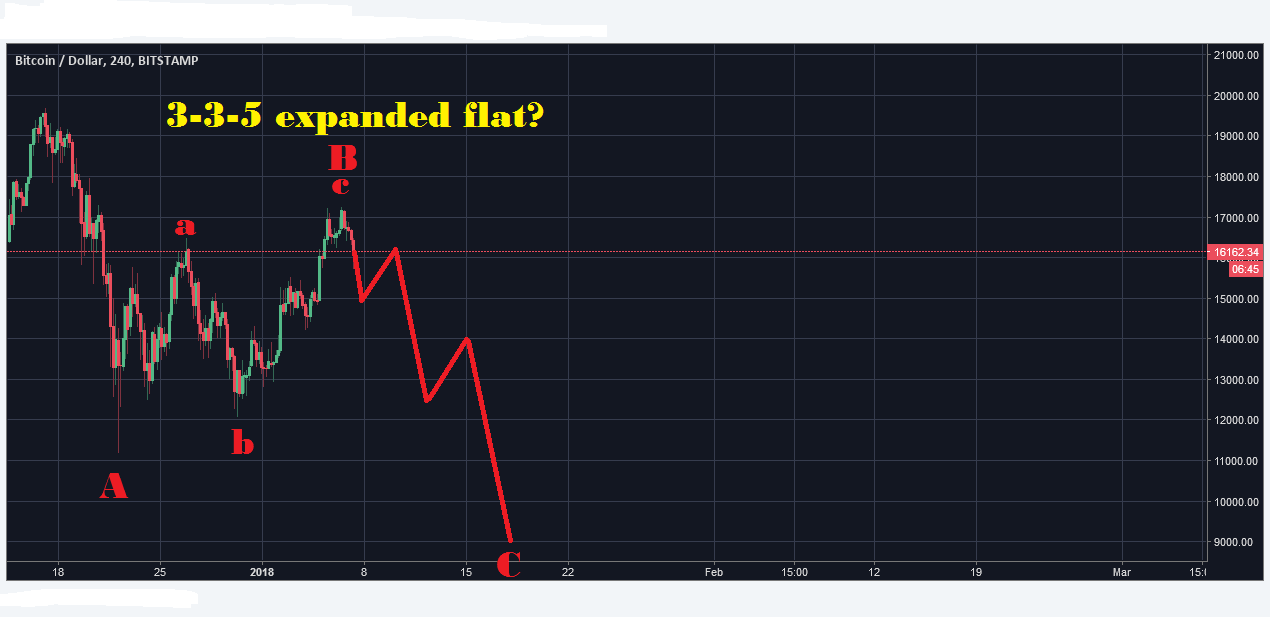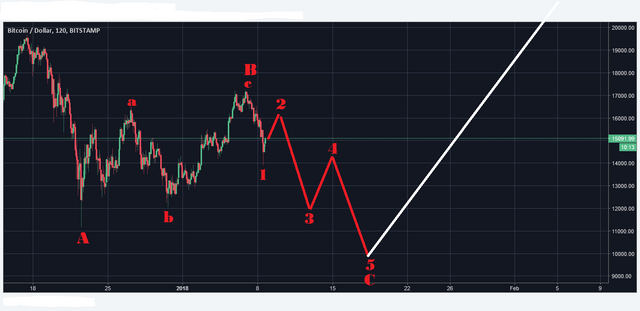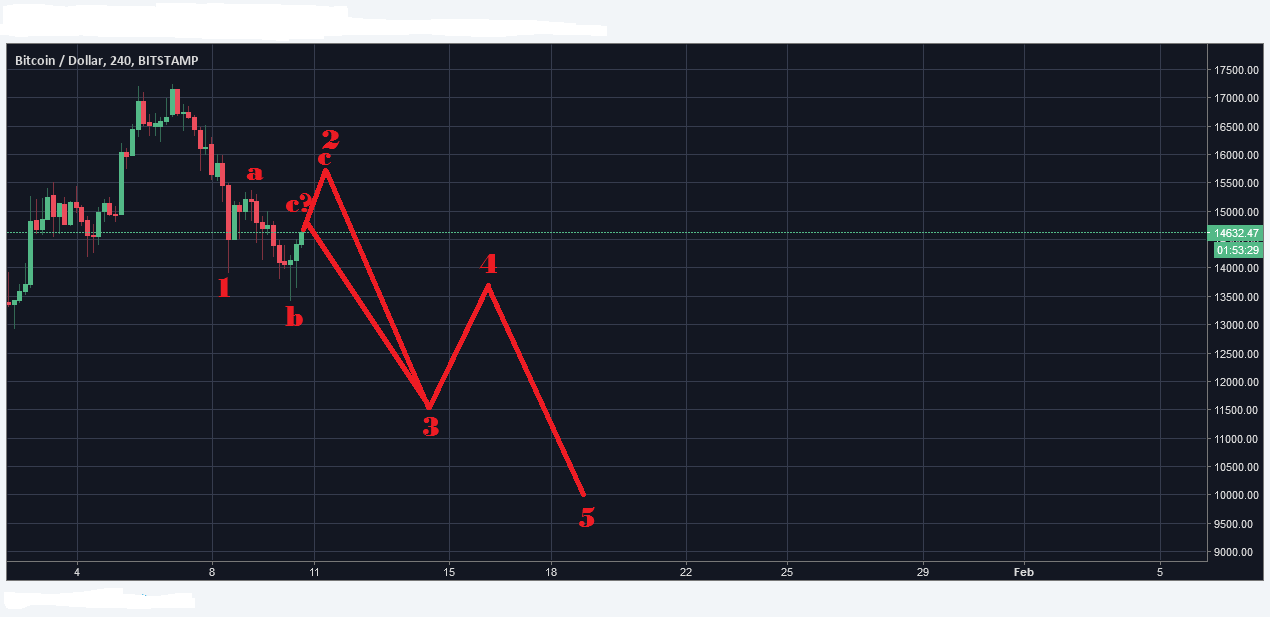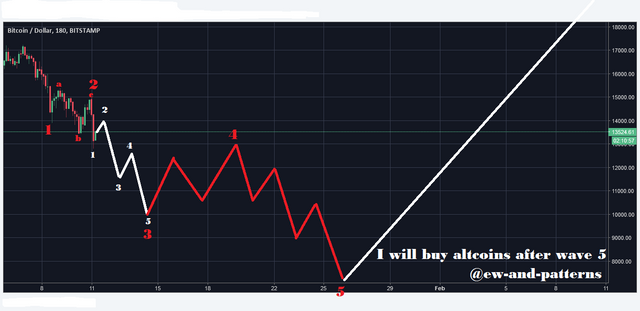 I can't wait for this correction to be over.
We need to be patient and focus on the midterm future and not the short term (next two weeks). I know that this is super annoying for many of you, but you need to get over it. It is part of the game. No gains are possible without the correction phases.
And if you did not buy BTC @ 19000$, you are one of the lucky guys...
After this huge correction, it is likely that a news will arise to justify the count. This is going to be the biggest and most time consuming correction ever in BTC. So after it is done, there is a big possibility for a prolonged rally to new alltime-highs (and altcoins will profit the most from that).


If you think this to be useful information:




Feel free to use and share my charts, but please mention me, @ew-and-patterns as the author. Otherwise it is considered plagiarism and I will flag you and advise my friends to do the same.



MUST READ!
DISCLAIMER: This post / analysis serves general information purposes only. I am not, and never will be a financial adviser. The material in this post does not constitute any trading advice whatsoever. This is just the way I see the charts and what my trading ideas (from my personal experiences) are. I use chart pattern and Elliott Wave analysis for my trading ideas.
For full disclosure: The author of this post is holding positions in this market at the time of this post. Please conduct your own due diligence, if you plan to copy anyones investment decisions!
If you make any trades or investments after reading this post, it is completely in your own responsibility. I am not responsible for any of your losses. By reading this post you acknowledge and accept to never hold me accountable for any of your losses.
Please consider leaving a comment, like or resteem, if this post entertained you or helped you see things differently...
Have a nice day :-)