BTC is sticking to the plan and those who want to see a low below 3100$ should start to get nervous now.
With this count the big resistance zone between 5800 and 8400 should not be a problem for more than 3-4 months. I am expecting very time-consuming corrections, but no big swings to the downside.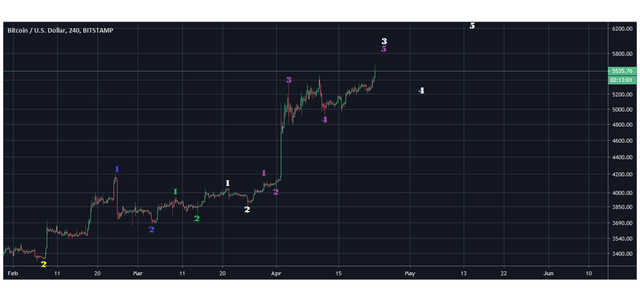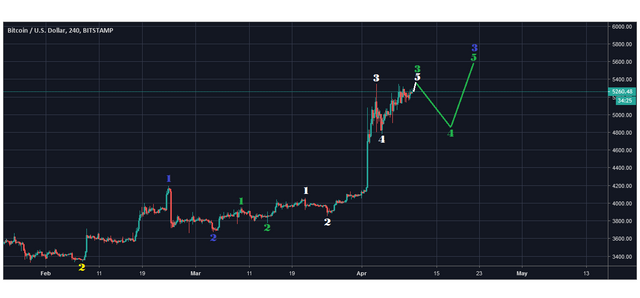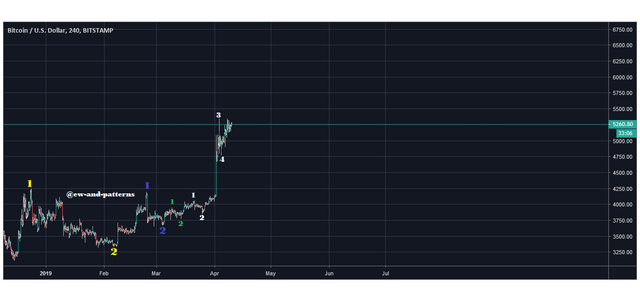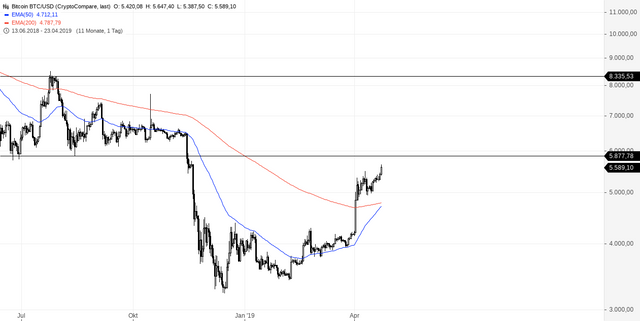 In 2-3 days we will have a golden cross (EMA 50 above EMA 200) which long-term investors value very highly when making their investment decisions. From now on sudden surges should always be expected (big individual investors adding to their portfolio) which can lead to FOMO.
What every good Trader is watching now: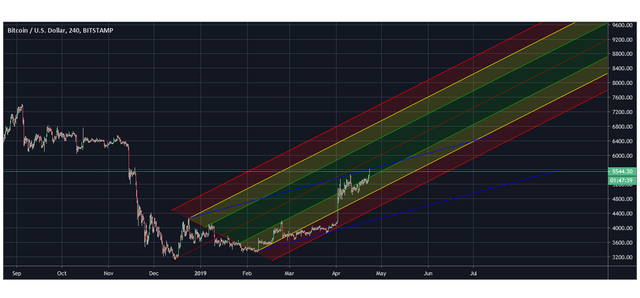 This is a crystal clear channel (blue) that the prize is adhering to for now. And a pitchfork channel which caught the white wave 2 low to the tick!


If you think this to be useful information:




Feel free to use and share my charts, but please mention me, @ew-and-patterns as the author. Otherwise it is considered plagiarism and I will flag you and advise my friends to do the same.




Please consider leaving a comment, like or resteem, if this post entertained you or helped you see things differently...
Have a nice day :-)


#bitcoin #btc #crypto #cryptocurrency #cryptocurrencies #steem #sbd #ethereum #eth #ripple #xrp #bitcoincash #bch #eos #litecoin #ltc #stellar #lumen #xlm #digibyte #dgb #cardano #ada #iota #tether #neo #tron #trx #omg #verge #xvg #bitshares #bts #nano #monero #xmr #dash #ethereumclassic #nem #binance #binancecoin #vechain #tezos #omisego #steemit #money #life #altcoin #altcoins #trading #investing #investment #investments #forex #forextrading #market #finance #gold #silver #commodity #commodities #stock #stocktrading #stockmarket #facebook #fb #apple #aapl #spx #xau #xag #usdjpy #usd #amazon #amzn