Decred Q&A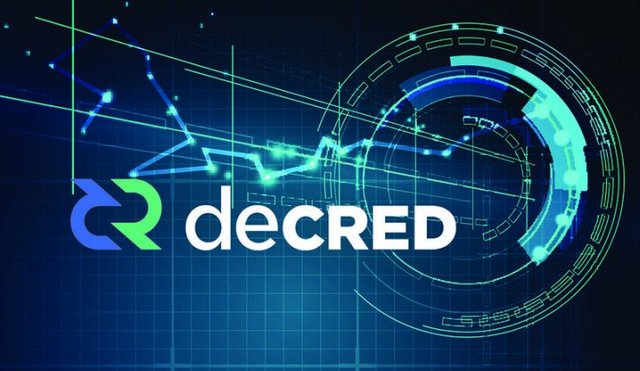 Decred is a community-directed digital currency designed to be a superior store of value with strong foundations on censorship resistance, permission-less, trust-less and open-source technology.
What drove the idea behind founding Decred?
Decred's vision was to build a self-directed, decentralized cryptocurrency ruled by the collective intelligence of the community. Decred was built upon the pillars of sovereignty, transparency, inclusivity, privacy, and security.
What is the value of this project?
The core value proposition of Decred is a hyper-secure hybrid blockchain with embedded governance mechanisms for stakeholder decision making designed to be a superior Store of Value.
What do you see as the primary strengths of this project?
The hybrid PoW+PoS consensus system provides an additional layer of network security, while stakeholders control budget and policy to make the currency more adaptable. With ten percent of each block reward going to the project Treasury, Decred is completely self-funded. This financial model reduces conflicts of interest and enables ongoing development powered by a unique contractor model that allows contributors to receive payment for work they find interesting. Together these systems provide solid protection against value-loss events like chain splits and hard forks, giving Decred the resilience to stand the test of time.
How will $DCR simplify the usage of crypto betting for mass adoption?
All Decred contractors are working towards building a robust core infrastructure for mass adoption. More than 60 contractors from 35 countries are constantly working on development, design, community, marketing and strategy to growth access to $DCR. We are certain that $DCR unique technological characteristics and governance mechanisms will be the foundation for mass adoption as the market realise that our currency is the best choice for a decentralise future.
Is there a concern on centralization (and therefore security) of Decred network?
The network is designed to align the incentives of all participants and to balance the power between them. Our hybrid blockchain ensures that no group can take control over the network by adding extra layers of security.
Thinking about the future, do you have any roadmap with relevant upgrades or partnerships?
We don't give roadmaps as we don't want to push the deployment of code until we are certain that it has been vetted, tested and free of errors. Working with protocol level coding of decentralised infrastructure is a mayor task and we do not want to hurry something that it's designed to hold billions of dollars worth of value.
What are the strengths of $DCR compared to its competitors?
The main strength of Decred compared to other projects is governance, in words of Chris Burniske, because with governance you can have whatever feature you want. Furthermore, our hybrid blockchain offers unique security qualities and our monetary policy ensure that $DCR will be one of the most scare assets on the planet.
What are the results of Decred team since the moment of the last publication?
Currently, we are working on several projects to develop Decred's ecosystem our #DEX https://github.com/decred/dcrdex/ and many more proposals are set to come in #Politeia shortly https://proposals.decred.org/?tab=discussion
Is there any hardware wallet that supports $DCR?
Yes, you can store $DCR in Ledger and Trezor. For more information visit https://decred.org/downloads/
Is there anything the crypto community can help Decred with?
Of course! Decred is a collective effort and we welcome new contributors, to know more about the project join our public channels https://decred.org/community/ or join directly into our home server chat.decred.org
---
I would like to thank Elian Huesca for the time and effort (@elianhuesca)
Thanks for readying!
-Crypto Hispano
---
Crypto Hispano contact and channels:
Twitter: https://twitter.com/CryptoHispano
Telegram channel: https://t.me/theburrow
Telegram community (Spanish): https://t.me/joinchat/HPswzVXaWWIJiKKqQZrI2Q
Podcast (spanish): https://open.spotify.com/episode/7mameY7v4WPQywxtziTh8h?si=0Si4qkDsSiCRXNd9Z1Z9sg
Email: [email protected]