Bitcoin (BTC), Ethereum (ETH) and XRP State: Market Dyeed Red
The decline in the crypto money market continues at full speed.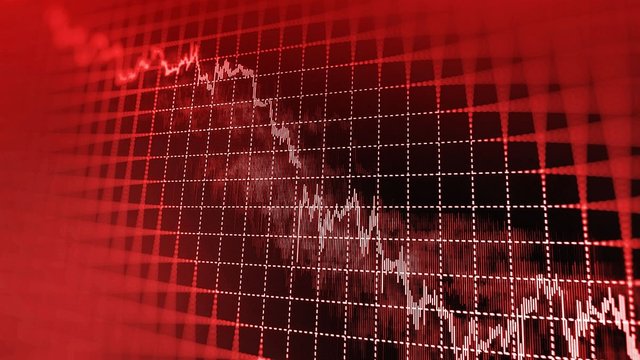 Bitcoin's (BTC) drop on February 22 was much smaller than today. The BTC price fell 15.9% in the last 24 hours, losing the support of $ 50,000, followed by the $ 48,000 support. Many of the altcoins, on the other hand, experienced much more drastic drops in this situation, showing what will actually happen to the market in the BTC fall.
✅Altcoins Crying Blood
Bitcoin , the leading cryptocurrency, has dropped to $ 46,400 as of the time of this writing. Meanwhile, the Ethereum price was pulled to $ 1,435, Polkadot to $ 28, Binance Coin to $ 195 and Cardano to $ 0.85. XRP was the most affected by this drop, with a 26% drop. The XRP price has pulled down to $ 0.41 and is about to fall into the $ 0.30 band.
According to the comments of experts, it is expected that the level of $ 1,200 for Ethereum will come. Famous analyst Alex Krüger thinks that these lows will be taken aggressively when the US stock markets open and the US wakes up.

✅Bitcoin Trying To Hold
Adam James, on the other hand, emphasized that the price could return after $ 45,845 and the sales would face buying pressure. It is seen that the BTC price is giving signs of recovery on the Binance exchange and trying to hold on to the $ 47,000 support.
The total value of the crypto money market decreased to below $ 1.5 trillion with this decrease. The overall decline of 18% in the past 24 hours has also caused BTC to lose its trillion dollar value. The total value of the liquidations experienced in the last 24 hours has exceeded 5.77 billion dollars. BTC, ETH and XRP lead them.
In the past 24 hours, more than 52,000 BTC, more than 924,000 ETH, more than 487 million XRP and 1.11 million LTC have been liquidated.