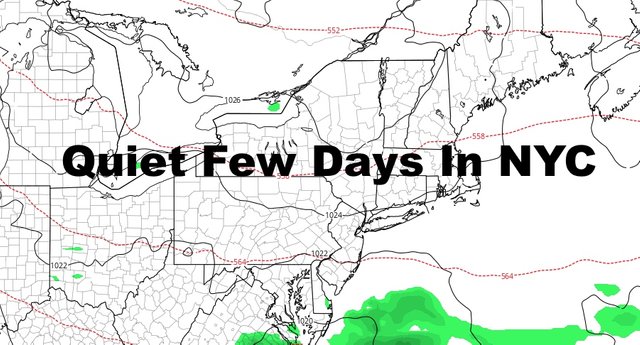 NYC Quiet Few Days Before Warmth Returns
Good morning everyone. We have a pretty quiet few days ahead before some frontal action will help boost the temps. We also have our eyes on the tropics although there are no named storms or depressions as we speak. Plus, we are not done with the warm weather even after our mid-week taste of summer.
SATELLITE


Today is a picture perfect day, with mostly sunny skies, light westerlies, low humidity, and highs in the upper 70's in most spots. High pressure will begin its move overnight, eventually giving us a northeast flow for tomorrow and also a few extra clouds.
Look for clouds and sun tomorrow, a very slight chance of a sprinkle with that maritime flow, and highs in the low 70's. If we get a little extra sun, maybe we'll touch off a few mid 70's.

REGIONAL RADAR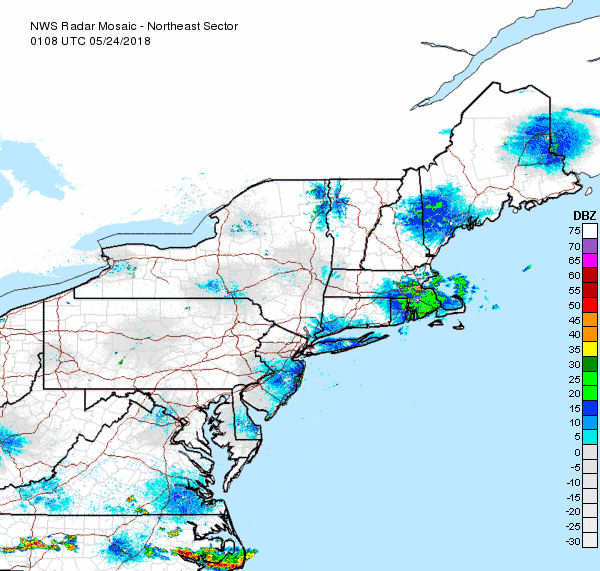 Tuesday is looking nice as high pressure slips further away and winds being to pivot towards a more southerly route. We'll also have a little bit of extra sun, so we should pull off mid to upper 70's.
Those winds are changing because of an approaching slow-moving front. This will help pump in some warmth and humidity for Wednesday, setting us up for a nice summer day, but nothing extreme. Expect some humid mid 80's, cooler at the shore, and the chance of an afternoon thunderstorm. The best chance of rain will be overnight as that front nears, but an overnight push will also cut down on the chance of severe weather.
I still think we have a tough time getting that front well south and east of our area on Thursday, creating a lag in the cool air and clear skies. Until I see any big changes, I'm sticking with clouds and sun, the slight chance of a morning shower or storm, and highs in the low to mid 80's.

LOCAL RADAR NEW YORK CITY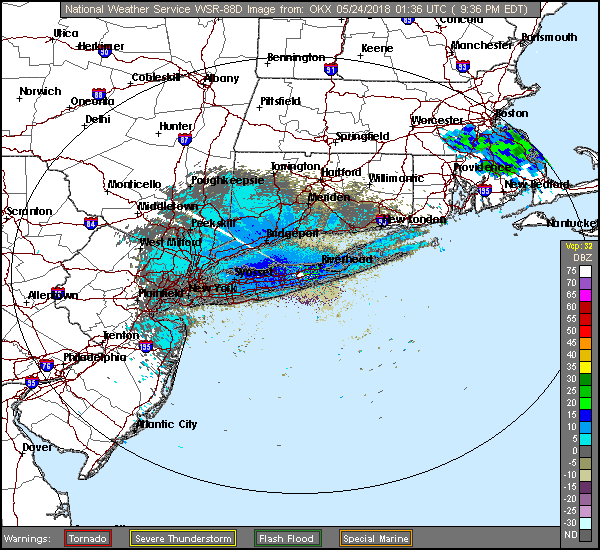 After a brief cool down on Friday, we should start warming back up for the weekend. The signs are there that a Bermuda high may try to build mid-month, but it's too early to see exactly where it'll take up position. If it does build in, we could see an above average stretch (not to start next weekend), with some afternoon showers and storms as the sun interacts with the humidity.

LOCAL RADAR PHILADELPHIA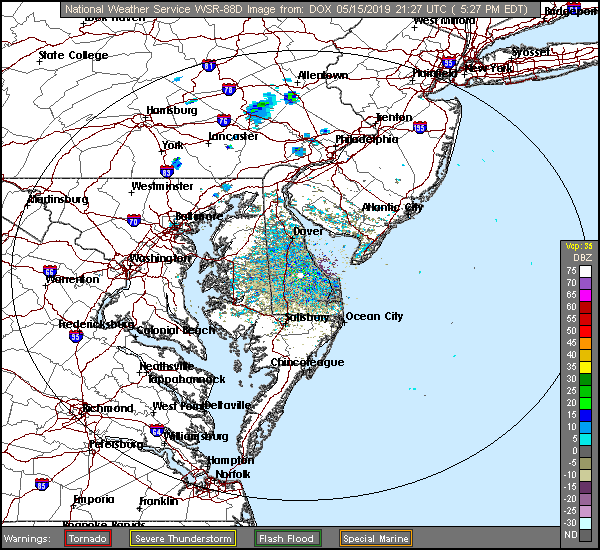 As far as the tropics are concerned, we have our eye on a couple of waves; with the biggest concern wave-wise in between Africa and the Windward's.
IF
that Bermuda high forms, it'll give the steering currents a good east to west push, as well as cut down on any sheer; which equals a friendly environment for development.
We'll be keeping a close eye on things as my concern for the Caribbean increases once again. Let's wait and see what happens.

MANY THANKS TO TROPICAL TIDBITS FOR THE USE OF MAPS
Please note that with regards to any tropical storms or hurricanes, should a storm be threatening, please consult your local
National Weather Service office
or your local government officials about what action you should be taking to protect life and property.
---
Posted from my blog with SteemPress : https://www.nycweathernow.com/nyc-quiet-few-days-before-warmth-returns/
---