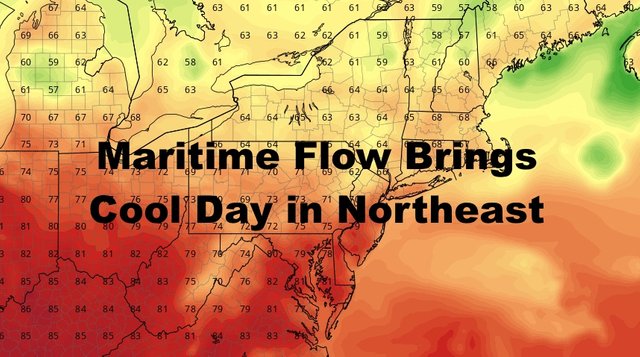 Maritime Flow Brings Seasonably Cool NYC Day
Good morning. High pressure continues to dominate our pattern, but as it slides to the east during the day, a return flow ensues; bringing us a seasonably cool and comfortable day. We're also not done with the warmth yet, with mid 80's possible midweek, and maybe even a few 80's this weekend if we get enough sun.
SATELLITE


A steady northeast breeze will help usher in slightly cooler air today, but nothing out of the ordinary. It'll also help keep some clouds in the area as well. Look for low to mid 70's today, and those mid 70's will be sunshine-dependent. I'll throw in a slight chance of a sprinkle as well, and the "best" chance of that slight chance would be the further east you go out on Long Island.
Tomorrow, we begin to pivot that wind around as stated in yesterday's forecast. We'll start off with a maritime flow, then switch to a more southerly direction as our next system approaches. Expect a slightly warmer day and more average in nature, but we'll also increase the humidity as the day wears on. Highs tomorrow in the mid to upper 70's with clouds and sun.

REGIONAL RADAR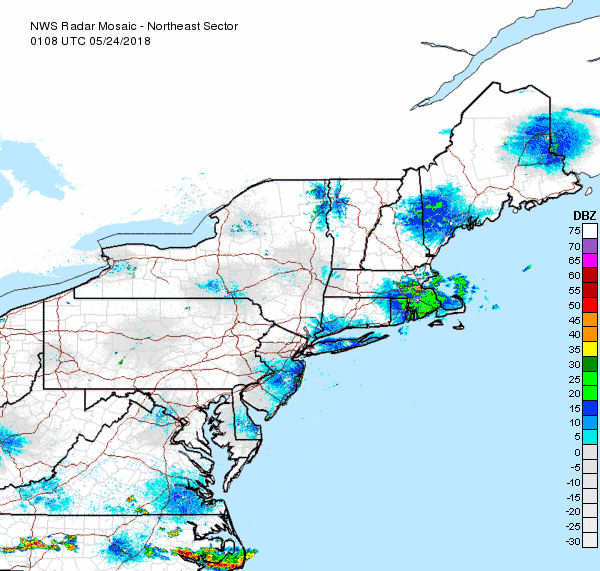 Summer returns on Wednesday as that warm airmass is in full swing. Expect WSW winds, humid conditions, and the slight chance of an afternoon thunderstorm. Highs in the mid 80's.
Our front doesn't quite make it through cleanly on Wednesday, so look for another chance of rumbles Wednesday night, then another warm day on Thursday. We'll have the slight chance of a morning shower or rumble on Thursday, sun and clouds, and highs in the low to mid 80's.
Thursday night, it looks as if we push that front through in a north to south fashion and still not in definitive fashion, but could be enough to give us a cool Friday before the warmer airmass fights back. As of now, we'll go for more clouds than sun on Friday, a NNE flow, and highs in the low to mid 70's.

LOCAL RADAR NEW YORK CITY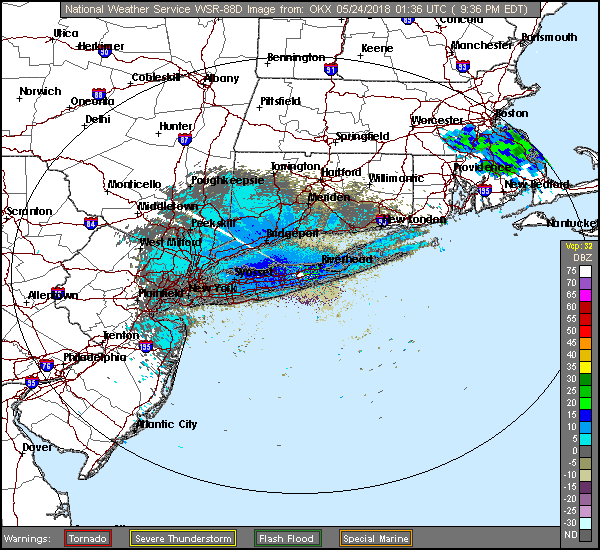 Next weekend has the potential to be another warm one, but it might not be picture perfect as our systems are close together; daisy-chained by backdoor or semi-backdoor cold fronts. For the moment, our front that pushes through Thursday night, wants to fight back as a warm front connected to the next system. If it works out and that front is able to push far enough north, we could see some low 80's both Saturday and Sunday; and maybe even into next Monday before we play the frontal game again that Tuesday into midweek next week.

LOCAL RADAR PHILADELPHIA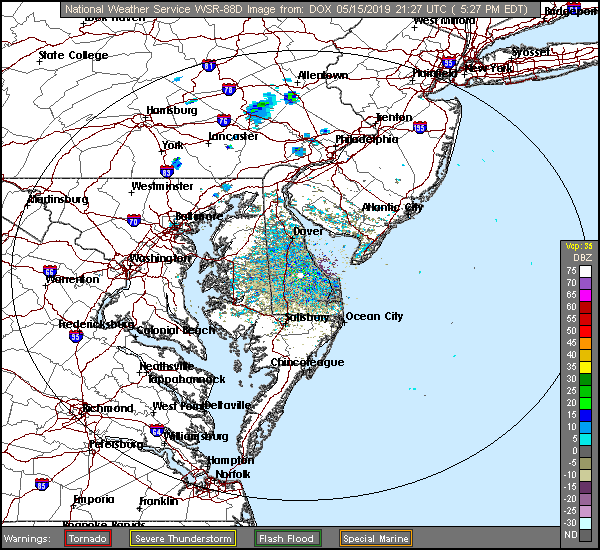 For the tropics, we continue to keep a close eye on a couple of disturbances, but there are no immediate threats. The computer models are showing some scary scenarios, but this is simply too far out and we don't even have a named system or even an organized wave on the verge of depression status. While it bears watching, you simply cannot accurately predict a hurricane that doesn't exist, and know its path 2+ weeks out.
At this very moment, we will just watch everything and approach the rest of hurricane season with a steady hand and no hyperbole/hysteria.

MANY THANKS TO TROPICAL TIDBITS FOR THE USE OF MAPS
Please note that with regards to any tropical storms or hurricanes, should a storm be threatening, please consult your local
National Weather Service office
or your local government officials about what action you should be taking to protect life and property.
---
Posted from my blog with SteemPress : https://www.nycweathernow.com/maritime-flow-brings-seasonably-cool-nyc-day/
---