Breakfast is eating alone! Old Chinese proverb.
Oatmeal with a vitamin mixture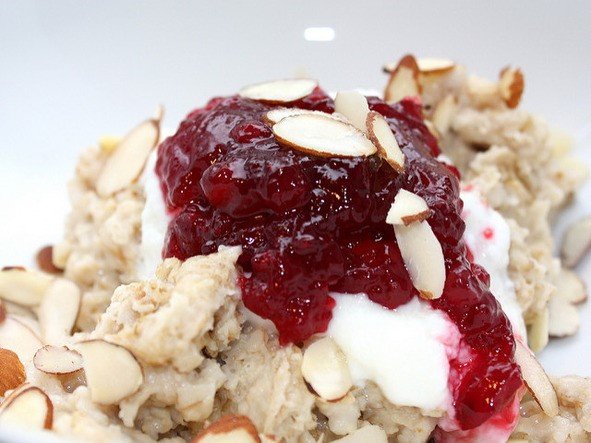 To prepare such a breakfast, in advance you must separately prepare a vitamin mixture. It is good both in combination with porridges, and in the form of a small energy snack.
Vitamin mixture:
100 g dried apricots
100 g prunes
100 g walnuts
100 g cashew nuts
100 g of kiwi
100 g of lemon pulp
100 g of honey
Preparation:
Leave everything through the meat grinder. Stir thoroughly. Store in a cool dark place. This mixture should be eaten with breakfast or after breakfast for a snack at 1 tbsp. l. in a day.
Take the right amount of oatmeal (take the largest flakes), boil on the water without adding sugar. You can salt a little.
Serve with a spoonful of vitamin mixture.
Овесена каша с витаминна смес
За да приготвите такава закуска, предварително трябва отделно да приготвите витаминна смес.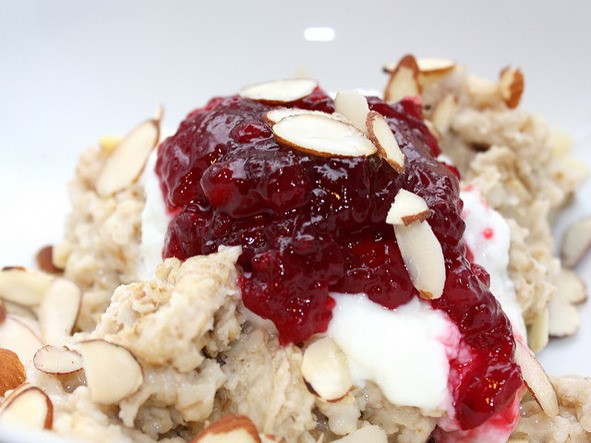 Витаминна смес:
100 г сушени кайсии
100 г сини сливи
100 грама орехи
100 г ядки от кашу
100 g киви
100 г лимонов пулп
100 г мед
Получаване:
Оставете всичко през месомелачката. Разбъркайте добре. Съхранявайте на хладно, тъмно място. Тази смес трябва да се яде със закуска по 1 супена лъжица. л. на ден.
Вземете правилното количество овесени ядки (вземете най-големите люспи), варийте във вода без добавяне на захар. Можете да посолите малко.
Сервирайте с лъжица витаминна смес