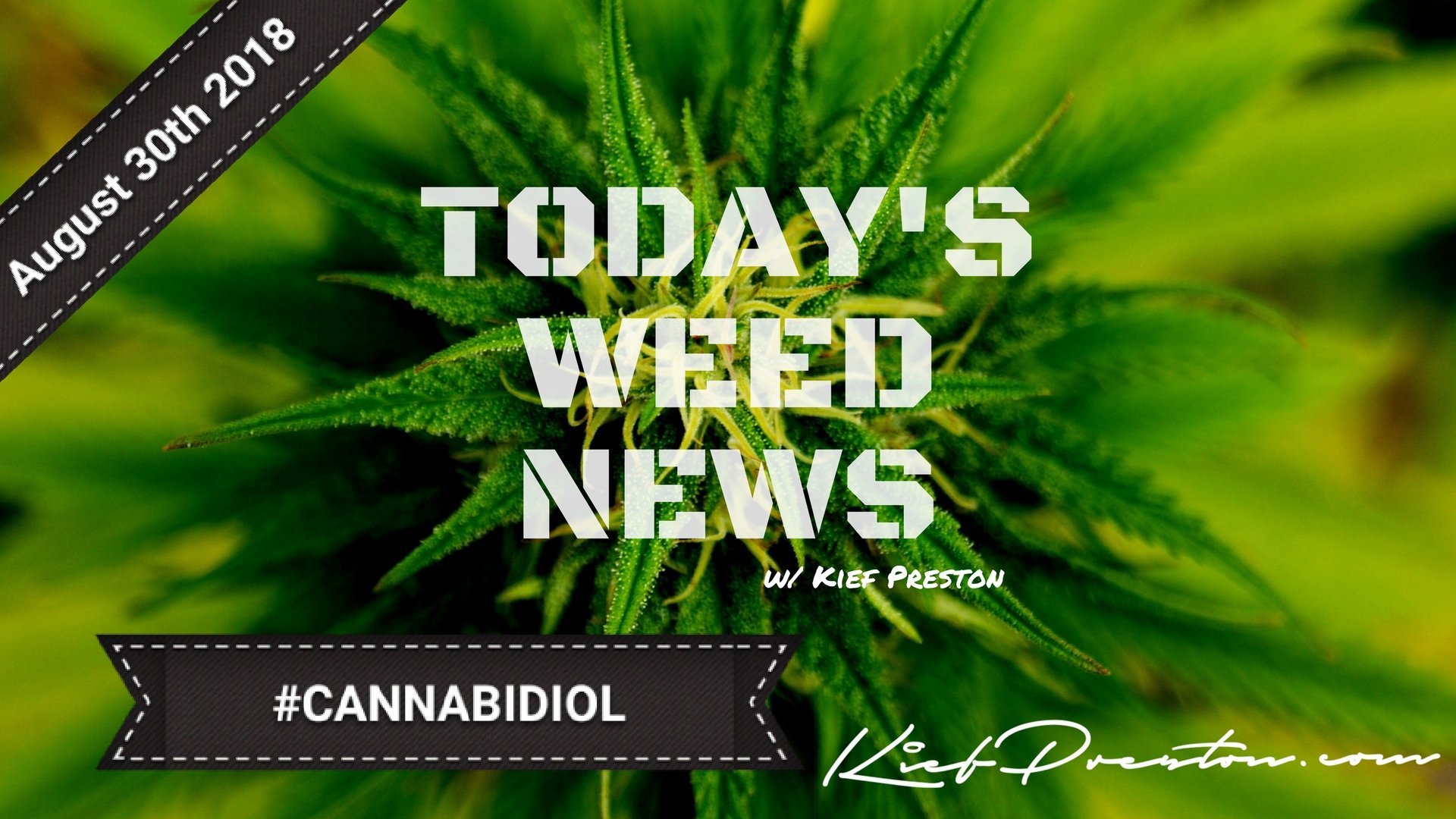 For today's weed news we go to the great nation of Brazil.
Medical researchers in Brazil just published the results of a four-year long study that focused on cannabidiol and its effectiveness to treat epileptic seizures.
They concluded that "about two-thirds of people with otherwise untreatable epilepsy show signs of improvement when given CBD". But that's not all...
Apart from adding yet more scientific proof that CBD is an effective treatment for epilepsy, the scientists also concluded that "patients who received CBD that included amounts of other cannabinoids such as THC were more likely to show Improvement then people who received pure CBD".
As a matter of fact, "71% of patients who received CBD extracts that contain small amounts of other cannabinoids showed improvement, compared to only 36% of patients who received pure CBD".
That is nearly double the amount of patients!
The idea that cannabinoids work better when taken together with other cannabinoids is being referred to as the "Entourage Effect", and the above-mentioned study appears to be the first example of scientific backing for this phenomenon.
That's what's up Brazil!
source: bit.ly/2NclMBl
"Take Action Today to Help Legalize Weed Tomorrow" -Kief Preston
START HERE: kiefpreston.com/
Wanna GROW? Free GROW BIBLE – https://bit.ly/2podIAg
NEED A VAPE? VaporNation has Da Buddah Vaporizer and ALL the BeSt Brands + FREE SHIPPING - https://bit.ly/2L6hOFp
If you enjoy my content please leave a comment, ask a question, like it, share it, and subscribe for more! It will help me grow my blog and motivate more people to stand up for cannabis and start enjoying its' many benefits.
Stay UP! -Kief
▶ STEEMIT steemit.com/@kiefpreston.com
▶ Pinterest – pinterest.com/kiefpreston
▶ Youtube Channel – bit.ly/2GPQg64
▶ Kief Preston's Time-Tested Edibles Cookbook Series http://bit.ly/2EXIwAZ
▶ My website KiefPreston.com
▶ You can also support the cause by shopping on Amazon for ANYTHING you need using this link https://amzn.to/2GrxPog
More FIRE TRACKS from LMR & Mr Go Hard https://bit.ly/2plIWbe
▶ Hear me on Smoke Radio here: https://bit.ly/2JTCgJw
》》》FOLLOW and LIKE the Weekly Weed News 2.0 Podcast on Spreaker: bit.ly/2HjLf99 or on Itunes, Stitcher, Soundcloud, iHeartRadio AND nOw on Spotify!