(NEW) Earn (BAT)Basic Attention Tokens on the INSTAINBLOCKS■ website!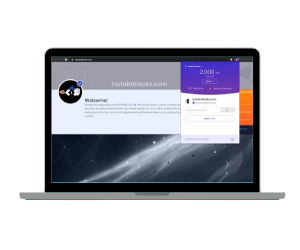 The INSTAINBLOCKS Website & Twitter has been verified as a Brave Creator!
– When you use the Brave browser you are able to automatically contribute by visiting the Website/Twitter.
– Contribute or Tip BAT to the website as a donation directly from the build in wallet.
– When you are on the website you will receive ads and earn BAT tokens for it too!
Don't have the Brave browser yet? Download the browser for desktop or mobile and earn BAT token free just for using it!
Be active on the website and get rewarded in Basic Attention Tokens (BAT) when using the Brave Browser!
What is Brave?
It begins with giving you back power. Get unmatched speed, security and privacy by blocking trackers. Earn rewards by opting into our privacy-respecting ads and help give publishers back their fair share of Internet revenue. All for free.
Make sure you activate rewards in your browser wallet settings.
Download Brave:
brave.com
Visit the blog on the Website to learn more:
Go to website