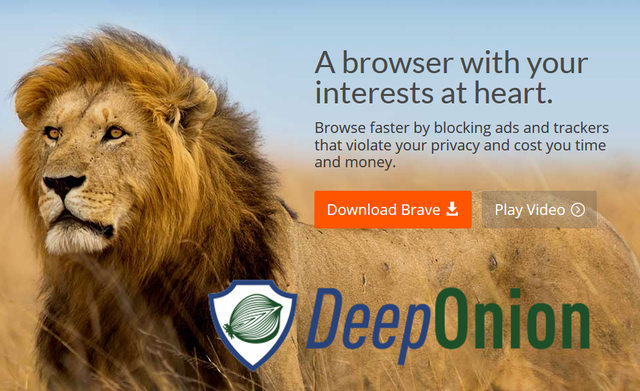 Hi guys,
you know what the DeepOnions are? Good! You dont? Have a look at https://deeponion.org/.
"Deep Onion is a hybrid cryptocurrency that uses proof of stake (PoS) and the X13 proof of work (PoW) algorithm. It is natively integrated with the TOR network and ALL connections are made over the TOR network."
So far, so good! Since you can now send and receive money anonymously... whats about your browser? Did you disable all cookies, tracking services, ads and other traceable information? Why would you use a privacy coin but not a privacy browser? Sounds stupid? Sure! It is.
There is a free and easy solution!
Use the BRAVE browser. You can find it here and download it for free:
https://brave.com/
A browser with your interests at heart.
Browse faster by blocking ads and trackers that violate your privacy and cost you time and money.