Dictators of the ruling party: BNP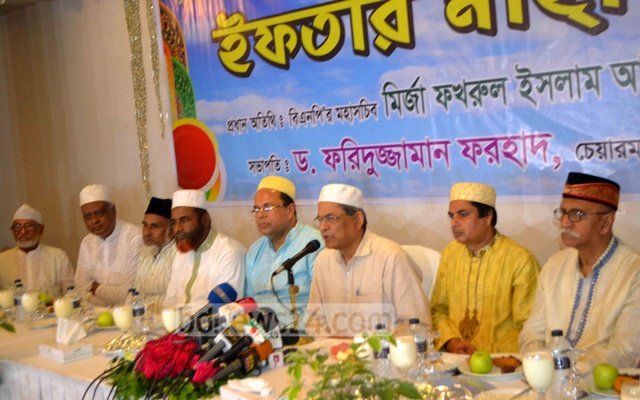 He said this at an Iftar ceremony on Saturday for anti-drug operations in the country.
Fakhrul said to the government, "The anti-drug war has started. In that battle, 50 people were killed in the last 7/8 days. Why not restrain your own house before? You are sitting in your house, all the drug addicts who are involved in drug trade. "
At least 65 people have been killed in a gunfight with law enforcers from the night of May 19, during anti-drug drive across the country. Several political parties and human rights organizations including BNP have been criticizing it. There is a demand for justice by mentioning that there is a 'drug emperor' in the national parliament.
On Saturday, Awami League General Secretary Obaidul Quader said that the name of Cox's Bazar government's lawmaker Abdur Rahman Badi came in the name of drug trade.
In the meeting with the reporters, the Home Minister asked the reporters if they had information about Bodi during the meeting with the reporters.
Referring to the government MP Badr, Mirza Fakhrul said, "I do not want to say the name, everyone knows that he himself is a member of parliament, he is known as the Emperor of medicine. Headings are coming up in every newspaper. There is nothing about it yet. On the contrary, he did not prove that he was a drug dealer. "
BNP secretary general said, "We are against the drug. We want to eliminate the drug. But if this elimination was possible only by arms, then many countries would have become. Social movement against this drug will be developed. Through which the people will build resistance, the drug will resist the suppliers. "
The National People's Party (NPP), one of the 20-party alliance partners, celebrated the iftar ceremony in the locality of 'Gulfishan' auditorium in Motijheel.