#DRC Distributed RegTech Collaboration Platform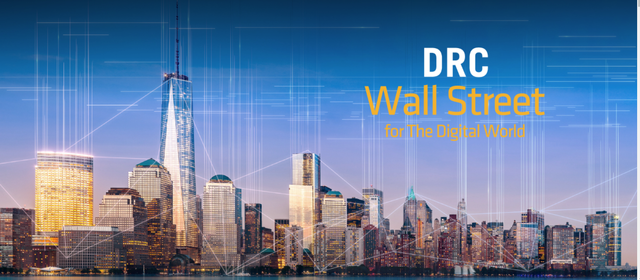 What is the DRC?
Distributed Regtech Platform (Abbreviated for DRC) is a professional and intelligent risk control and management platform based on blockchain, which sets up an "autonomous, mutually trusted, professional and transparent" distributed network for regulators, innovation projects and professional risk control agencies.
Our first Official Bounty Program to grow a crypto enthusiastic community who want to change the crypto space is here.
#Bounty Program + Lottery -> 250.000 DRCT to distribute to the community
When?
June 1st, 2018 - June 28th, 2018
Where?
Bitcointalk forum: https://bitcointalk.org/index.php?topic=4396388.new#new
How it works?
To take part in the twitter Bounty campaign you need to show Proof of Authentication in this thread, apply in the form, like and follow our Twitter page.
Fill in this [FORM ] (https://goo.gl/forms/Xxc8Y52E7rHTg7Jh1)
Follow our TWITTER
Post Proof of Authentication here (if you want to participate in all bounties simply add the other data too):
Bitcointalk username: xxx
Bitcointalk profile link: xxx
Twitter Username: xxx
Twitter profile link: xxx
Discord Username: xxx
Telegram Username: xxx
We reserve us the right to stop the registrations when the max. number of participants is reached. This will be the first phase of our bounty campaign, if this phase will be a success we are planning to expand the bounty and distribute more tokens on other channels and other multiple tasks.
Bounty Distribution:
Twitter: 130.000 DRCT
Telegram: 46.250 DRCT
Discord: 23.750 DRCT
DRC-Lottery: 10.000 DRCT
Token standard: ERC-20
Token's symbol: DRCT
Total supply: 1 000 000 000 DRCT
Bounty: 260 000 DRCT
The DRCT Token is already listed on the BCEX Exchange and the GDEX Exchange.
Find out more about DRC
Social Media Links:
BITCOINTALK ANN ** - TWITTER - WEBSITE - FACEBOOK - TELEGRAM - DISCORD ** - WHITEPAPER **