Shark Trade launches BOUNTY!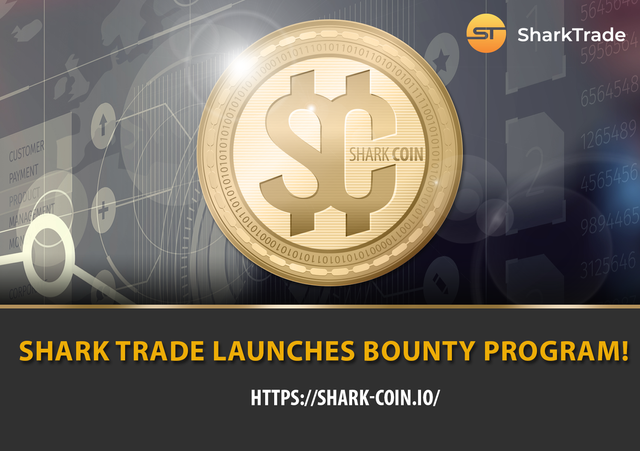 We know that you've been waiting for our bounty campaign🚀Now, you can finally participate in it. Read the rules✅and welcome to Shark Trade team🚀
We've created 6 different campaigns for your convenience⬇️⬇️⬇️
🔘Articles and Video campaign is the most profitable, cause it takes 30% of the whole bounty budget. You can get the biggest sum of SC her - write articles or record video with a high quality.
🔘Telegram takes 20% of Bounty Budget
🔘Facebook campaign can bring you additional profit (15% from Bounty budget)
🔘Twitter campaign is simple and considered on fast profit gaining (15% of Bounty budget either)
🔘Steem campaign s rather easy as well. Just subscribe and vote for our articles, then get your SC.
🔘Reddit campaign takes 10% of the Bounty budget as Steem campaign does. You should have at least 20 Karma to participate.
All the rules are described in details here👉🏼 https://bitcoingarden.org/forum/index.php?topic=75472.new#new
You already have some questions, feel free to ask our Bounty manager👉🏼 @YourSuperManager