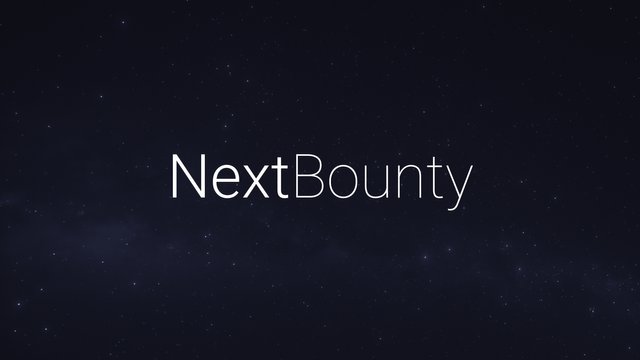 We're launching our fourth Bounty. The bustling settler @mmunited (30 planets) asked us to make the fourth Bounty more simple and we are happy to fulfill this request.
The task for today's Bounty is simple, read the beginning of the story (below) and continue writing that story. How should this story go on? Please write a new post (in english) and use the hashtag #nextbounty.
The 20 best stories will each receive a Transporter III Blueprint. The best story will additionally receive a special prize of 30,000 STARDUST.
The Bounty runs 7 days from now.
---
Chapter I
This is the start of a new chapter....
It was raining. The howling of the shield generator was heavy over the mud track marked by deep furrows. Landcrawlers with wide crawler tracks used the runway several times a day to transport raw materials from the mines to the spaceport and supplies from there to the settlement.
Landcrawlers are huge trucks of 8-10m width, 10-20m height, and over 100m length. Mostly consisting of a tractor on two pairs of tracks, a semi-trailer with another pair of tracks, as well as another trailer consisting of a semi-trailer with an additional track drive as coupling to the front semi-trailer. Why Jack Steel volunteered for the safety team that secured the track, he couldn't say today, almost a week later, because the payment was moderate, it had been raining for 4 days without a break and the construction of the game barriers along the perimeter was more than sluggish.
One could not claim that Jack Steel was particularly attentive after an uneventful week in the increasingly colder air of the beginning winter. Something in the corners of his eyes suddenly caught his attention. Adrenaline washed through his body in the moment of shock...