Review of Bounties Network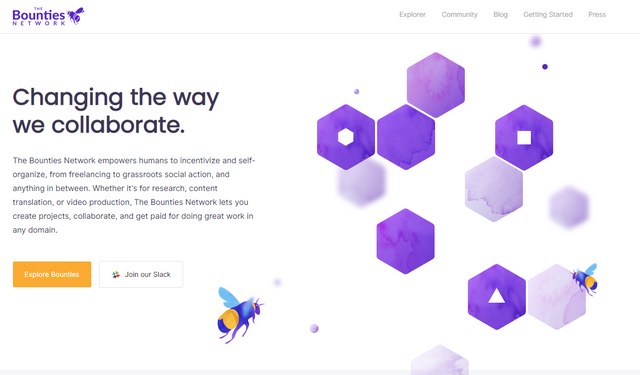 https://www.youtube.com/watch?time_continue=21&v=eBrBu6u1vn8
Bounties with the hype of blockchain became so popular. People were doing bounties promoting different projects and earning some tokens in return. Having a network where people will help each other to earn, is not a bad idea at all. This idea came out from the team of developers with an idea to create a community-driven implementation for bounties on Ethereum, which is a collaborative effort among freelancing & incentivization platforms that rely on Ethereum.
Storing all the data needs a space, this is why they use IPFS to store the data. Based on the latest data lets explore together some of the bounties;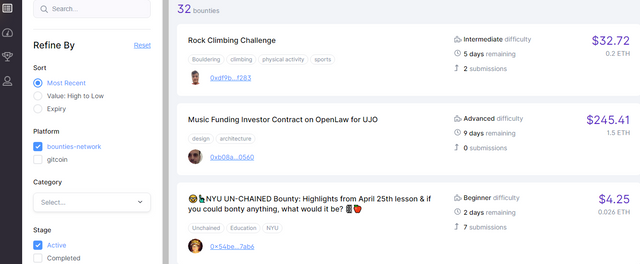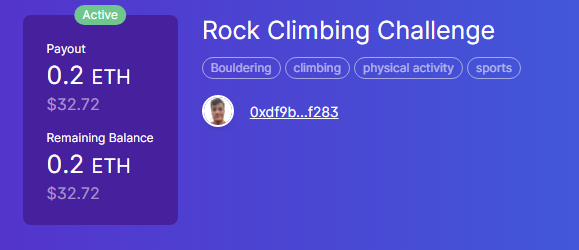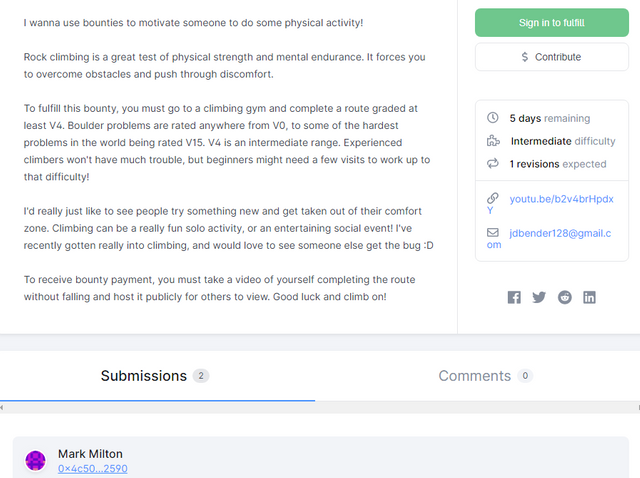 This is how the bounties look like that are given by people to other people to reward them in exchange asking them to do something for them. This one is the example that a person asks people to climb in a gym and make a video, there are two videos that are already submitted but I am not sure if both those two people with earn from the bounty or only one person will be chosen.
But I like the idea behind this dapp, it will be a reason why some people to make some tasks and in return to earn some Ethereum or other coins from the submitted bounties.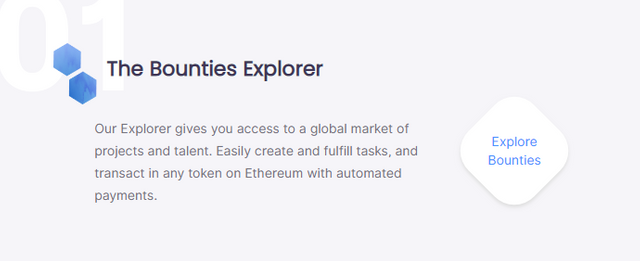 The benefits of Bounties Network;