LaLa World Bounty
Hi Community! We are delighted to announce our 1st Post #ICO #bounty for you.  
To Participate Visit -  https://bitcointalk.org/index.php?topic=4605366.msg41576758#msg41576758 … #crypto #cryptocurrency #blockchain $LALA #belala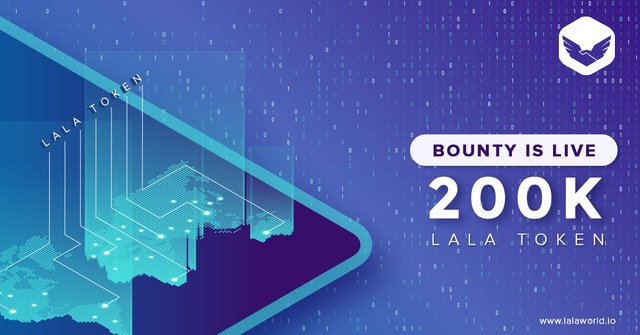 Authors get paid when people like you upvote their post.
If you enjoyed what you read here, create your account today and start earning FREE STEEM!