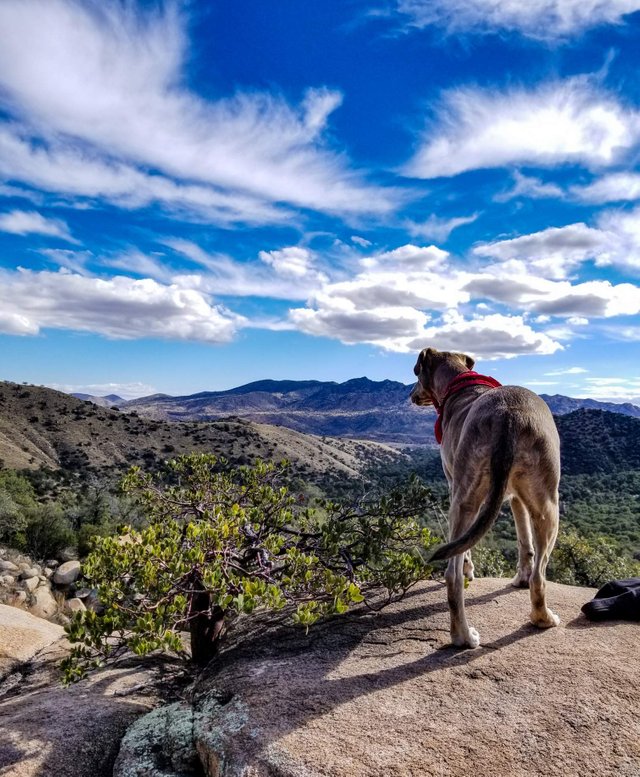 Just a couple shots of a hike i took up the Rincon mountains in Happy Valley Arizona this last december. Jenna the dog is standing on a giant boulder with a tiny bonzai manzanita tree growing out of a crevice.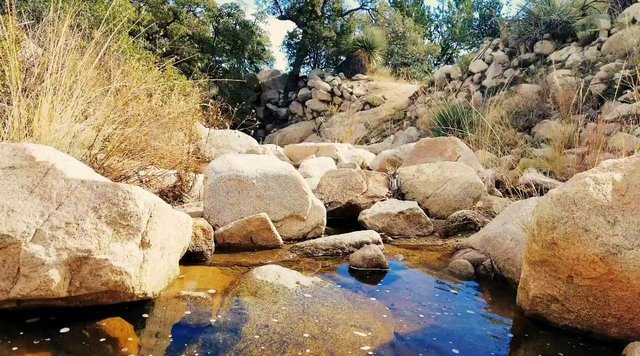 Later on in the hike I found a nice streem oasis with plenty of boulders.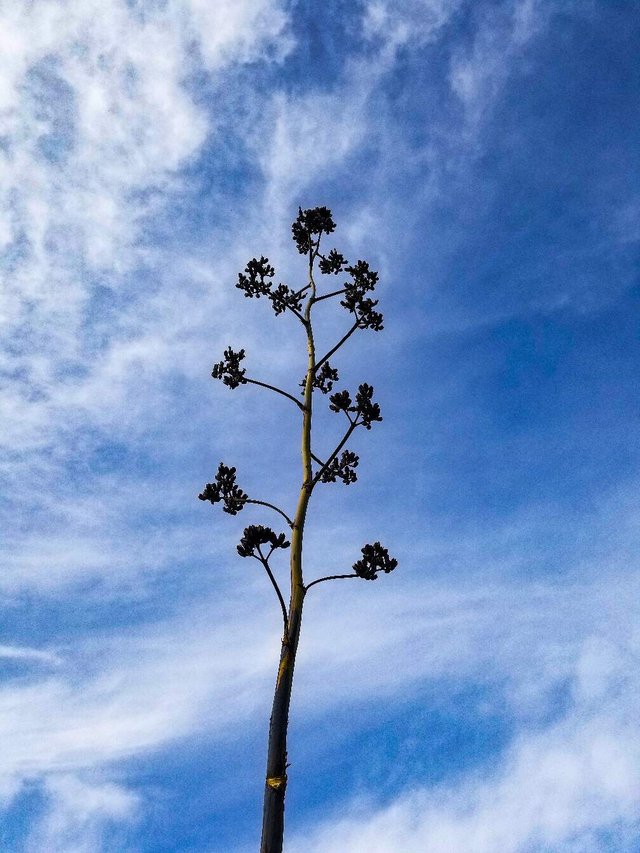 Caught the top of a century plant on the way back down.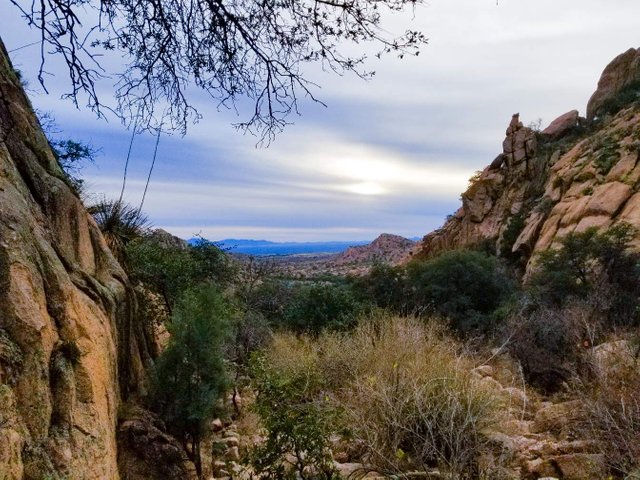 More boulders.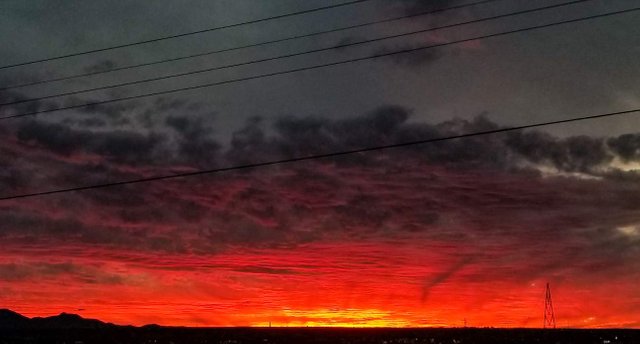 This was the final sunset as i returned back to Benson later in the day. Happy #bouldersunday
Posted using Partiko Android