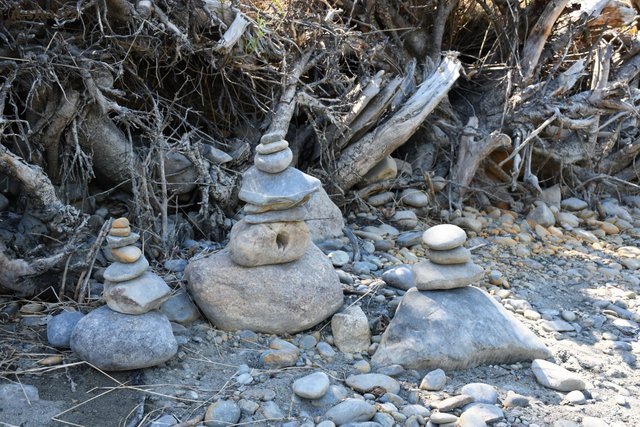 Happy Big Rock Day!
The river was low last May.
Usually you can't walk here.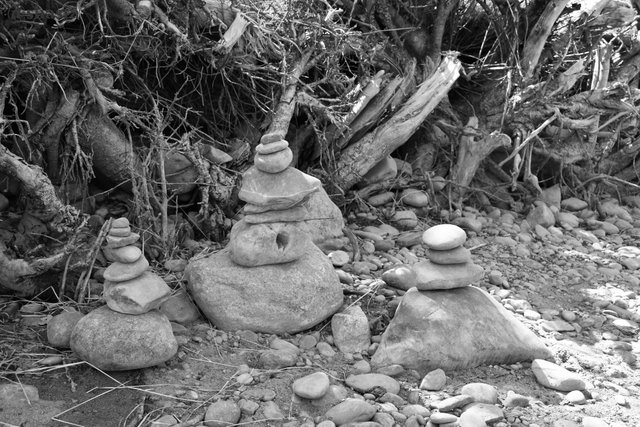 Was surprised to find some
stacked stones while walking along.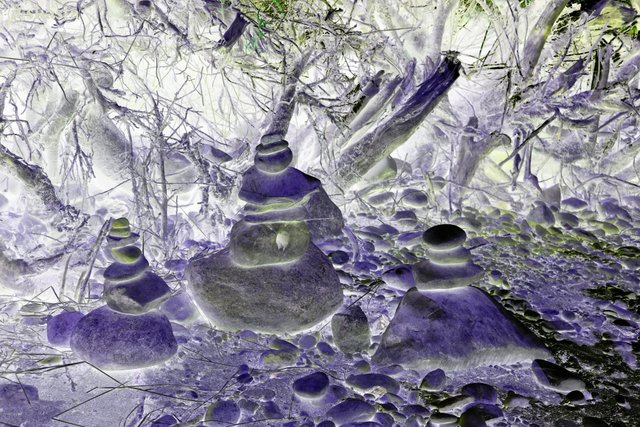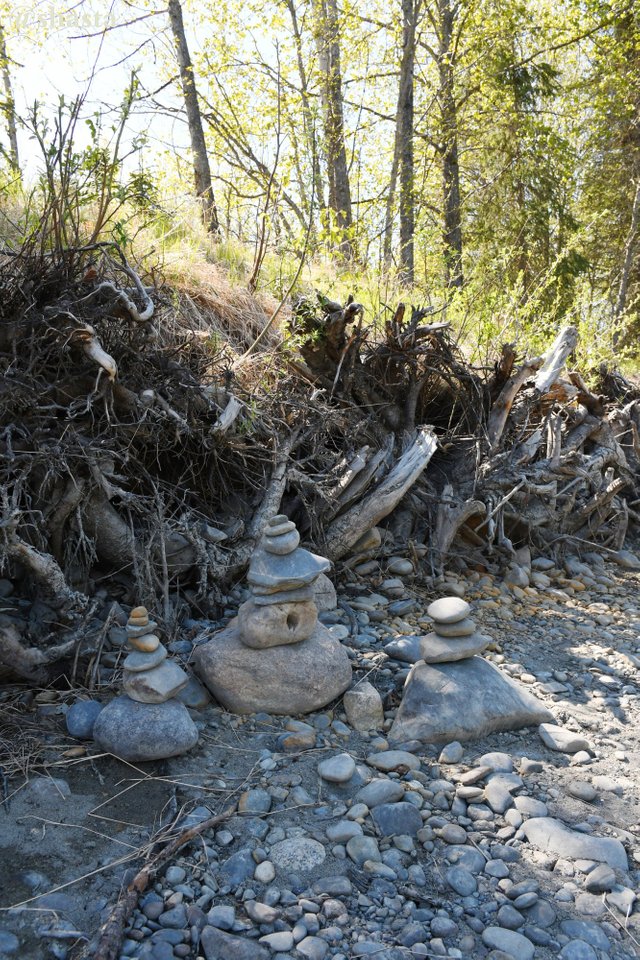 The waters quickly rose about
a month later to cover all
the pretty stones.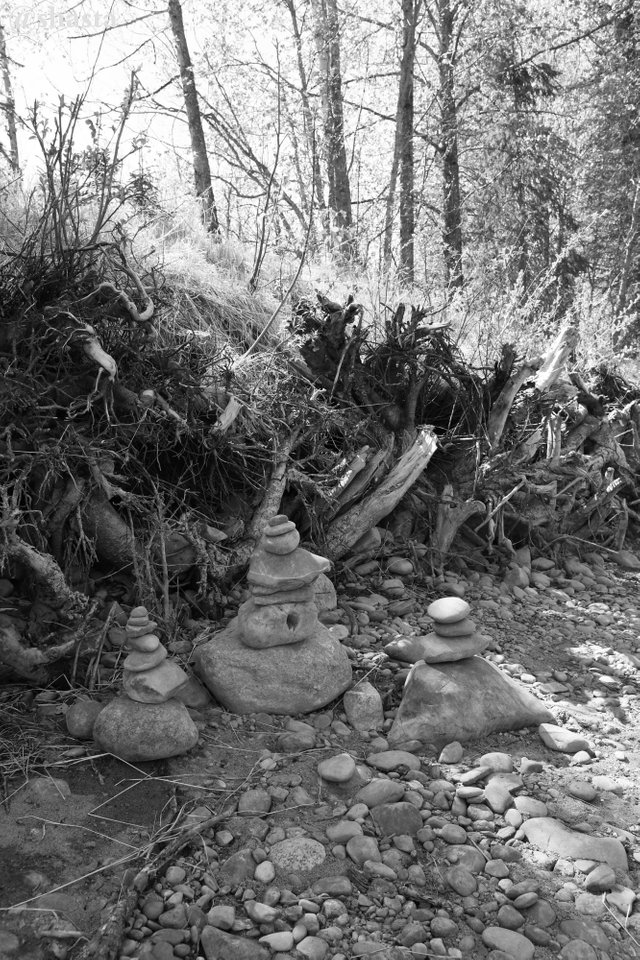 Kind of backwards this
year to be low then high.
Especially after being so dry.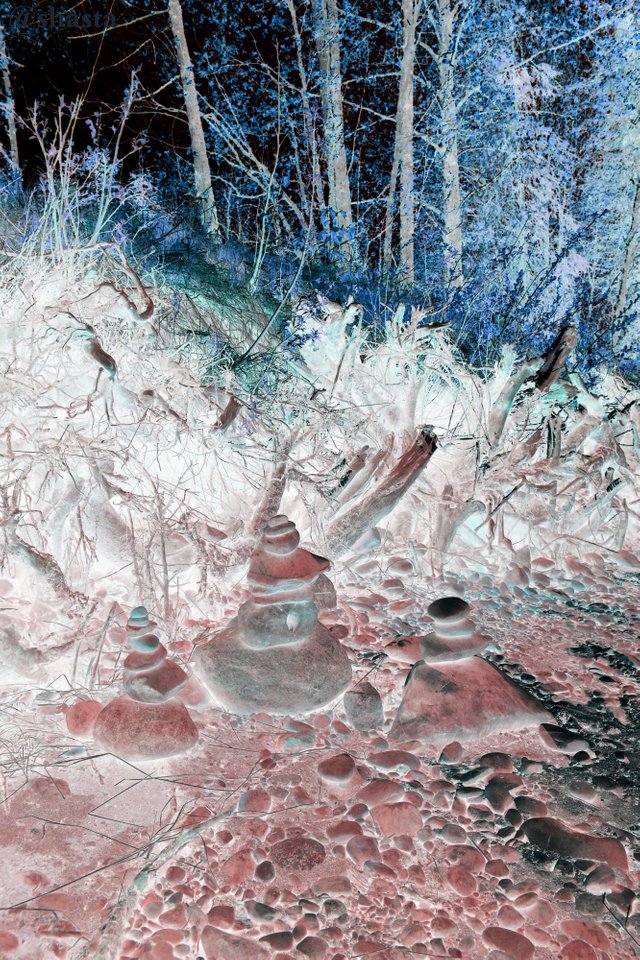 Then the negative boulder
polar light hit!
Double clicking the
photos enlarges them
to see better.


Show us your boulders
Large rocks are needed
roll them on over.
Must be your own photos!
Boulder location would be
great to know if possible.
Drop a link to your
boulder below so we
don't miss your post!
Many thank you's
to all the boulder posters!
It is a real pleasure to
see them!


Rockin Steemians
Challenges & Contests
Most Of All Fun!


Thank you @otage for the cool street name!
https://steempeak.com/monomad/@otage/blacktop-alphabet-s-monomad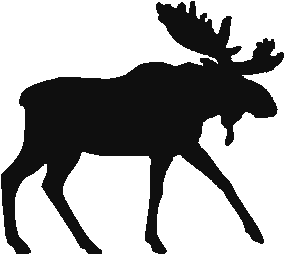 Photos & words by @shasta Aug 31st 2019 10:47 PM O'rock Alaska