#bouldersunday ~ week 44 hosted by @shasta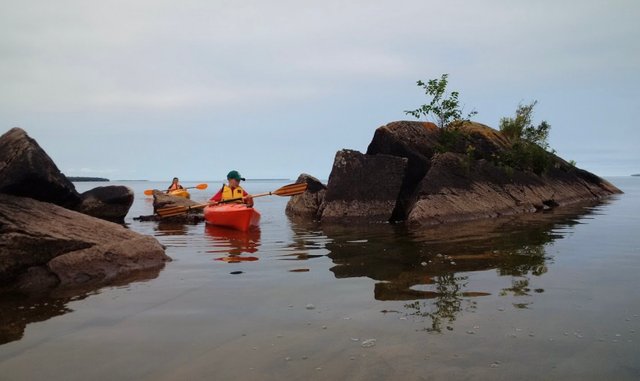 Kayaking between some massive ancient boulders on Lake Superior Canada. Boulders make the best obstacle course when kayaking in the Big Lake.
I find it incredible that trees will grow from boulders in the middle of the lake when I cannot get a seedling to grow in 3 feet of topsoil.