Snow is one of those spices best taken in moderation -
like cardamom, or cocaine. Too much of it will kill you. But apply just the right amount and the world shoulders a mantle of purified clarity that's lacking on a more ordinary day.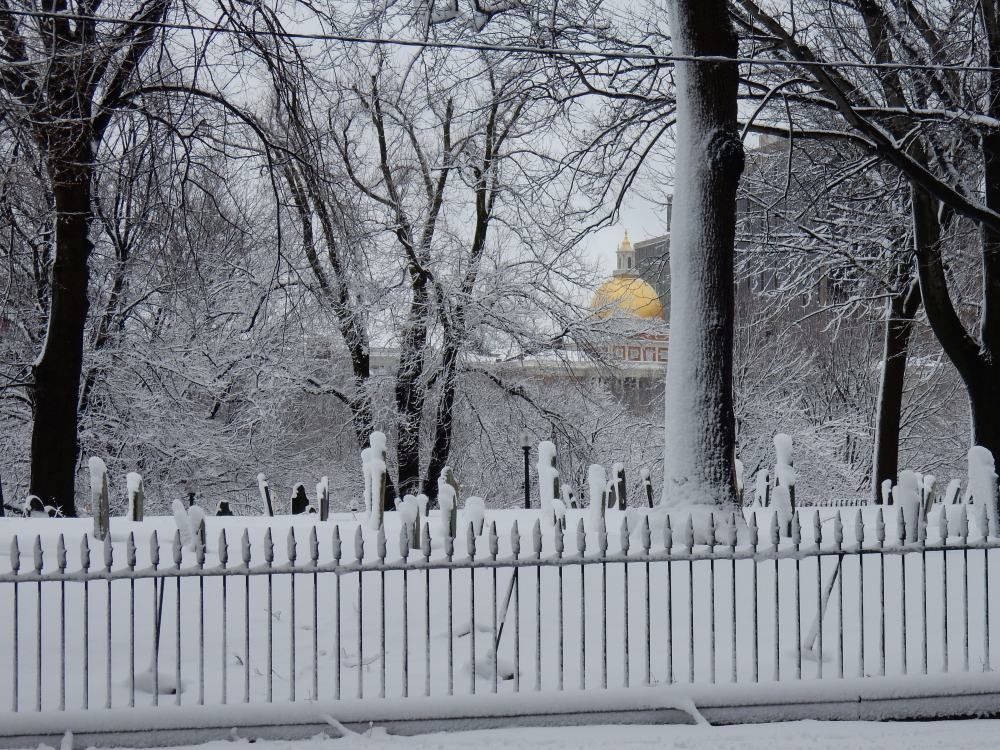 Here's our State House, shining golden in the sun at the far end of the Boston Common, just past the old burial ground where some of our founding fathers are buried.
Say what you want about Massachusetts politics. At least our buildings aren't crooked.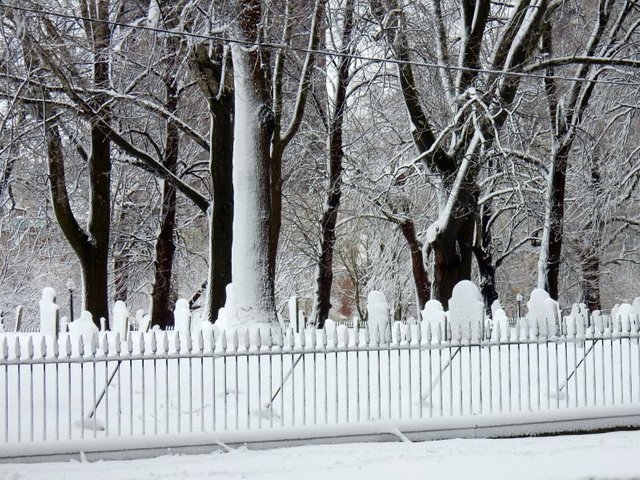 Given the cost of real estate around here (parking spaces have sold for six figures), it's amazing that we allocate so much space in the heart of the city for the dead. I guess they've got a million year lease.
But if it weren't for these open spaces, real estate values wouldn't be nearly as high. The charm of this city is the layering of empty and occupied, old and new, chaotic and orderly.
In certain places, you can almost forget you're in the city, especially on a snowy day like today when everything is hushed and bucolic. (Traffic's light because the weather was predicted to be a lot worse than it turned out to be.)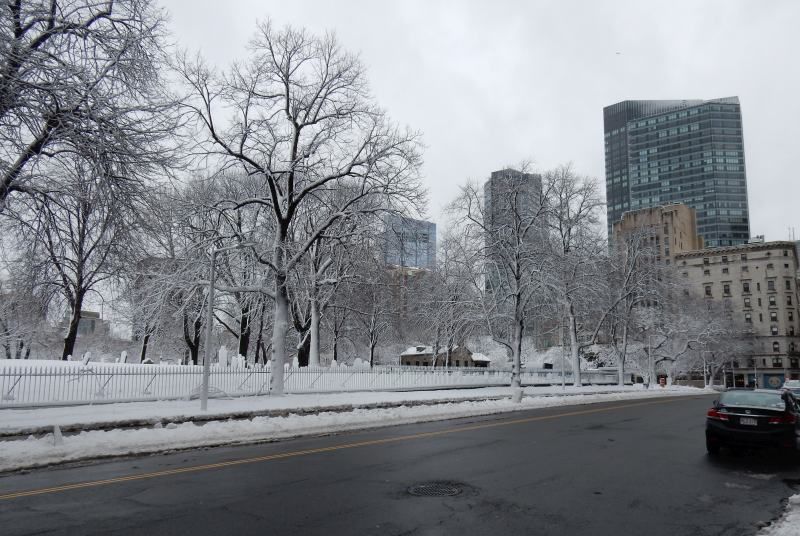 Back up a bit, though, and there's no mistaking where you are. Look both ways, watch for oncoming cars, wait for the signal. Be alert for falling pianos.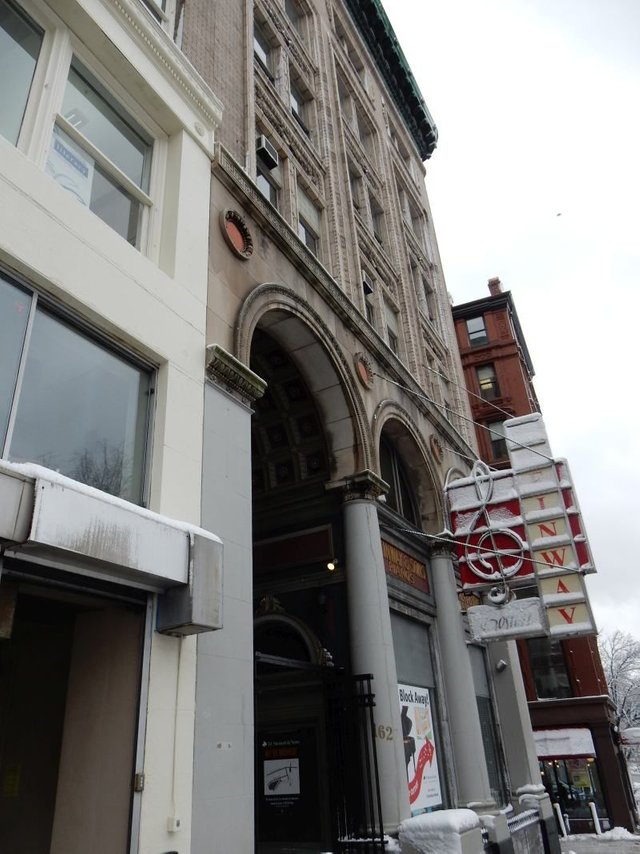 Nah, I'm just kidding. Pedestrians rule this town. Pity the poor drivers who have to navigate these twisted horse-paths and avoid colliding with a litigious pedestrian.
Here's another pedestrian: Edgar Allen Poe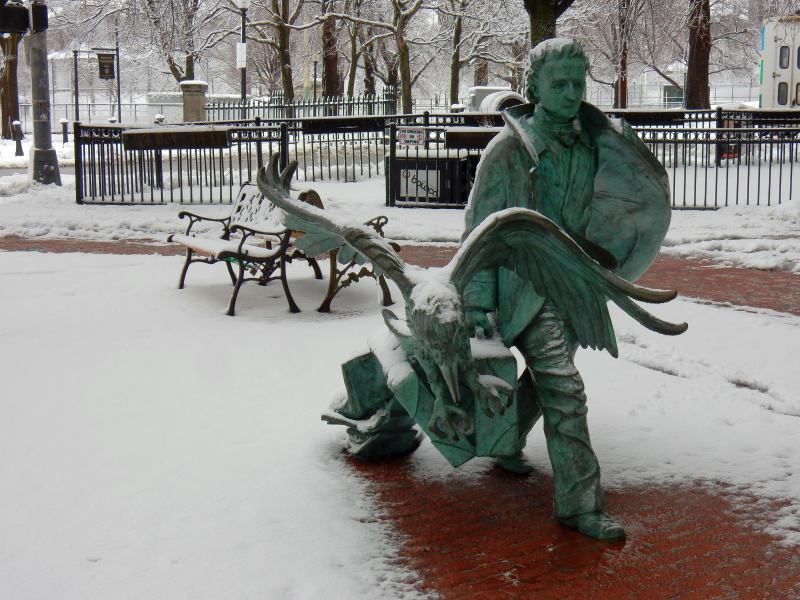 He's been walking past my shop for years. And you know, the old grouch still hasn't come in to buy anything! I guess I can forgive him. He is a bit out of sorts with that raven flying out of his briefcase and everything.
And today he had to suffer the indignity of precipitation!
I'm still filled with gratitude that I get to work in this city, and work at the only shop I've ever genuinely wanted to work at. I bought some of my first pipes here in 1997, on a honeymoon visit with my new bride.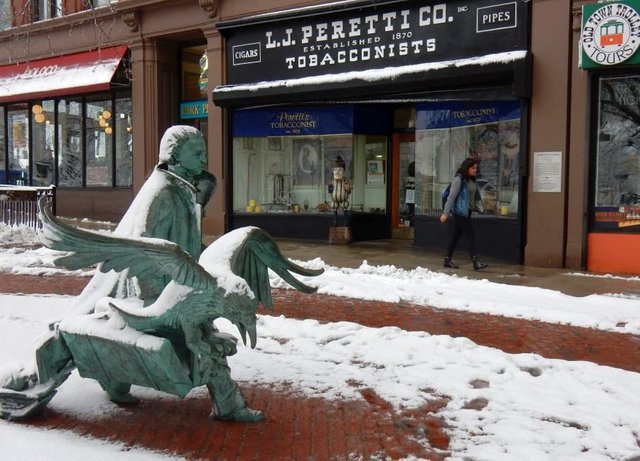 Now I work here, and my commute's nearly over.