The threat of violence and aggression is essential to human nature.
We'll never be free of it. And that's probably a good thing. This officer's holstered sidearm serves as a reminder that the ultimate arbiter of peace is violence, held in reserve.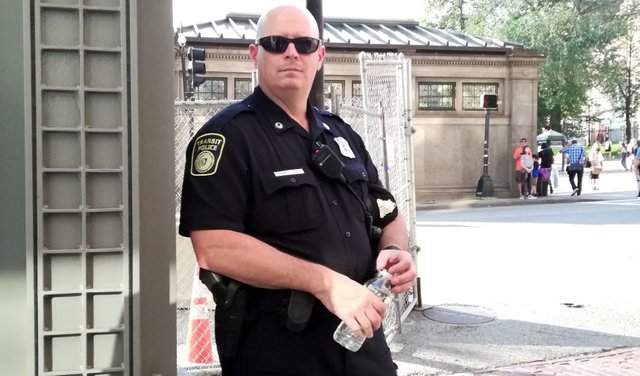 Then there's physical fitness, and skill. Like this woman who understands that boxing comes before brunch. I have no doubt that she could dish out a shiner or two. A smart attitude, since the police aren't always standing a block away.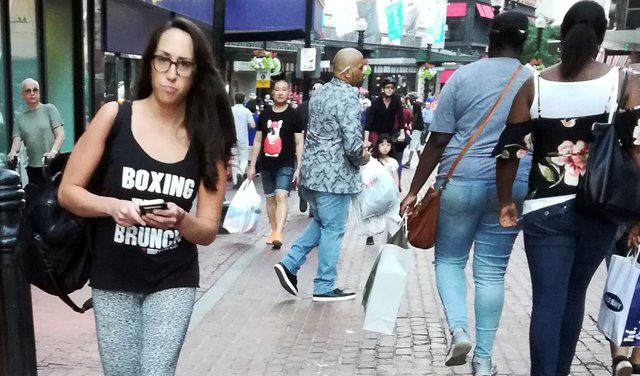 This guy seems to have taken notice of his photographer. Interesting that he has a camera pointed forwards - no doubt ready to be triggered by a Bluetooth shutter release as mine is. Documenting the world is important; it allows us to consider whether our culture embraces our values. Perhaps we were photographing each other in this moment. It's nothing to come to blows over.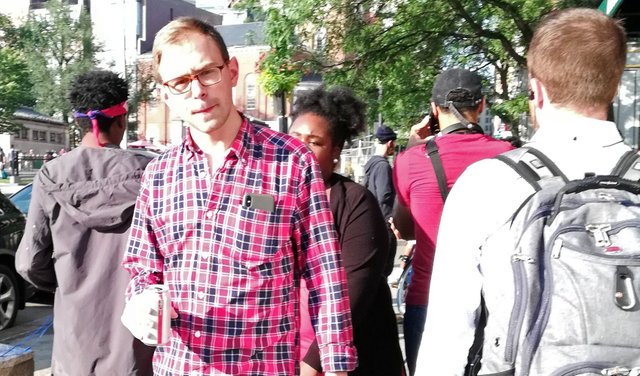 These folks keep the world at a distance with their body language and their posturing. We see each other, but we keep our distance. It's safer that way.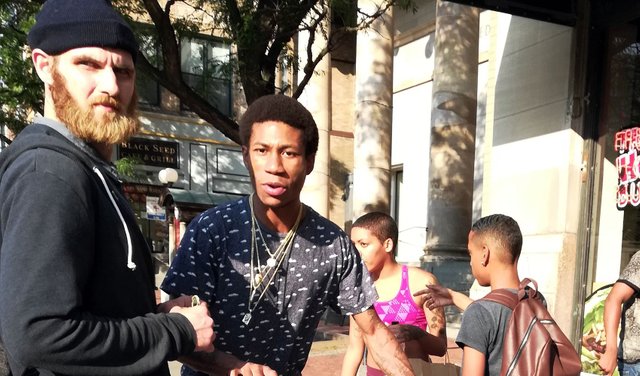 Here, though, I get the feeling that things could spiral out of control with a misplaced remark or a misunderstood glance. The man may not have a gun, but there seems to be one worked into his tattoo. There's a reason I don't point my eyes and my camera in the same direction.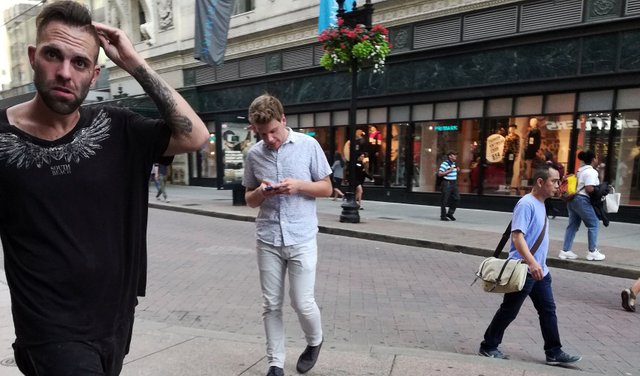 It's best not to take these things too seriously. Order and authority - and the unstated threat of violence that makes it all possible - is here to keep 700,000 people living and breathing within a few dozen square miles. We all really want the same things, and the promise of a good meal does wonders to lighten the mood.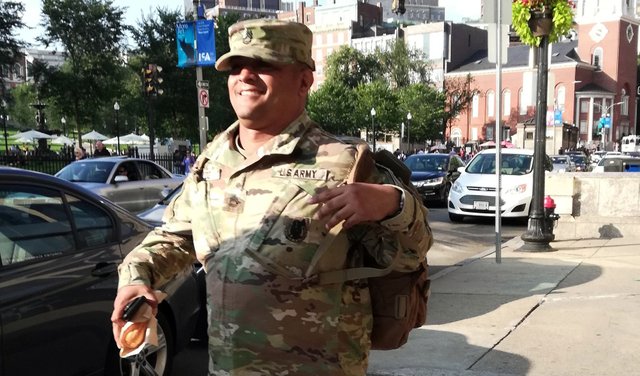 Keep yourself strong, and keep yourself safe. The alternative is unpleasant, and nobody wants to see that.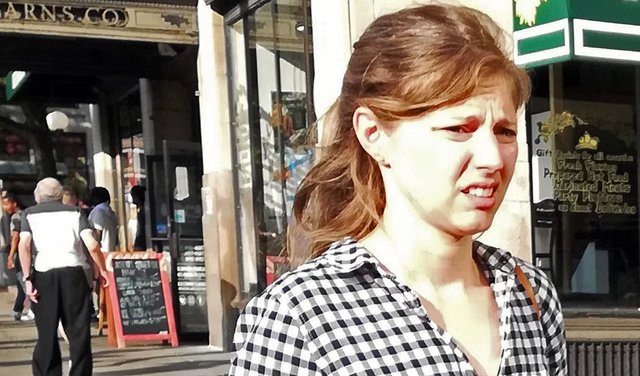 Downtown Boston, August 24, 2018.
---

---

---
Unless otherwise stated, photography is the work of the author. Feel free to copy, remix and share photographs from this post according to the terms of a Creative Commons Attribution Sharealike 4.0 International license.
Camera divider and signature illustration by @atopy.
If you'd like to read more, you can check out a categorized catalog of my posts on Steemit here.