The Wandering Rocks: Session 11 of the Steemit Book Club, plus details for session 12
‹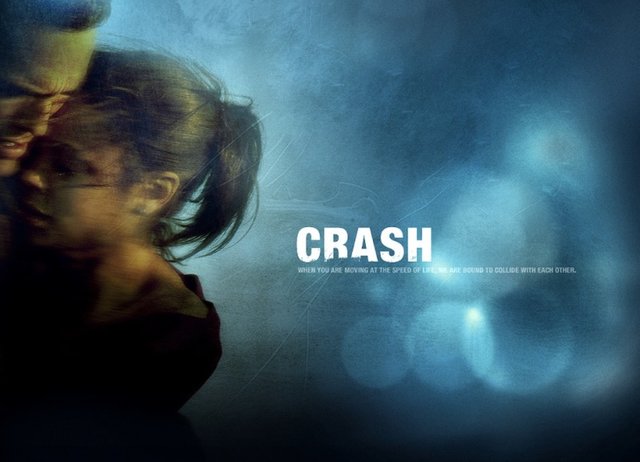 "It's the sense of touch. In any real city, you walk, you know? You brush past people, people bump into you. In L.A., nobody touches you. We're always behind this metal and glass. I think we miss that touch so much, that we crash into each other, just so we can feel something."
― Crash
When Chance Encounters Are No Accident
The Wandering Rocks chapter of Ulysses is an elegant ensemble of small stories about Dubliners wandering around the city in the afternoon. As you keep reading, you immediately realize that those little stories are all intertwined in such a brilliant way that it makes you look for more connections.
For instance, we see Molly Bloom for whatever reason throwing a coin outside the window, and then later on we observe a one-legged sailor picking up a coin from the street.
In the end, it turns out that that coin was in fact the very same coin from before and the hand throwing it was actually Molly's hand, but it was all done in a very subtle way that it could've perfectly gone undetected.
There are dozens of examples of this in the chapter, from a scene previewed by a sound effect, to a paper that Leopold Bloom throws away re-appearing as it floats down the Liffey.
Needless to say, James Joyce doesn't like to waste words. Each one seems to hold some sort of mysterious connection with something else. And on this call, Neil's description of Ulysses as hyper-text before there was hyper-text, really hit home.
In essence, the eighteen short stories in The Wandering Rocks seem to mirror the eighteen chapters of Ulysses with each chapter being about a Dubliner walking through the city like the wandering rocks floating around the sea and endangering Odysseus's boat in The Odyssey.
All the characters we've seen so far have appeared in this chapter, even the Man in the Macintosh makes a cameo appearance for the occasion.
All except for one character : Can you guess who? Let us know in the comments!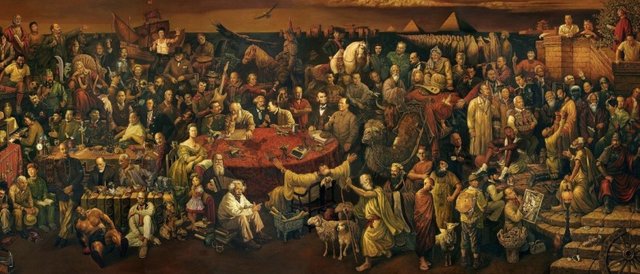 In one of the more telling scenes, Blazes Boylan is seen arranging a gift basket for an "invalid" while at the same time asking the clerk to add a bottle of wine and a perfume but then he asks her to hide them at the bottom of the basket.
The invalid in question is no other that Molly Bloom, since she can't get out of her house, just like Penelope who is always stuck at home in Homer's Odyssey.
Ironically, Boylan couldn't even stop flirting with the clerk who was preparing the gift basket that he was taking to another woman, thus showcasing the contrast between him and Molly's husband Leopold.
Continuing with the theme of intertwining stories, as Lenehan and Bantam Lyons start talking about a tip Lyons received on the dark horse Throwaway, some darkbacked figure passes by.
That figure of course belongs to Leopold Bloom. And Bloom accidentally gave Lyons the tip earlier, saying he was going to throw away his newspaper. Lyons thought this meant that Bloom was tipping him off to a horse named Throwaway. And this is how rumors get started.
It's worth noticing that every time we see the theme 'dark' then that's probably a reference to Leopold Bloom, and every time we see the theme 'white' or 'milky white' then that's likely a reference to his wife Molly. And Boylan 'jingles' exactly like the bedsprings of Molly's bed. Just like in a symphony, each character has its themes.
After the darkbacked figure passes, Lenehan starts recounting a story about flirting with Molly in the past when he was sharing a ride with her and Bloom. He remembers how Bloom only had eyes for constellations while Lenehan was busy focusing on Molly's 'milky way.'
However McCoy doesn't care at all for the story, and Lenehan has to immediately retract by saying this:
"He's a cultured allroundman, Bloom is. . . . There's a touch of the artist about old Bloom."
As you can observe, Bloom is yet again presented as a parallax. And who else has a touch of the artist? Of course, Stephen Dedalus.
Speaking of which, Bloom then appears at the merchant's arch staring at the boostand. He's buying an erotic novel for Molly ('Sweets of Sin'), which parallels his own cuckoldry, but he gets preoccupied by a work from from Aristotle.
A curious choice of book it appears since we've just seen Stephen Dedalus discussing and contemplating Aristotle in the previous chapter and in the Proteus chapter.
Bloom then leaves, and shortly afterward Stephen arrives at the very same bookstand. In other words, as the day progresses, their paths are getting closer and closer to each other.
The Wandering Rocks
This chapter is all about Dubliners wandering around the city. Most of the characters we've seen in previous chapters have in fact made an appearance in The Wandering Rocks, from the two midwives that appeared in the Proteus Chapter, to the blind man that Bloom helped in chapter eight who stumbled to the ground as Stephen accidentally bumped against his cane.
In a way, just as the rocks start smashing against each other in The Odyssey, all the characters in Ulysses started crashing against each other as well in the amazing last section of the book.
The entire chapter is so cleverly written with so many mind-blowing details, such as Buck Mulligan's premonition about Stephen writing a book in ten years is a brilliant parallel to how James Joyce wrote Ulysses ten years later.
That same conversation then gets even more interesting as Haines says that Shakespeare's work is "The happy hunting-ground of all minds that have lost their balance."
And when you think that Ulysses is the same hunting ground for us, you can only be excited that there are still eight chapters left for us to explore. This means eight more weeks of Steemit Book Club. So get ready to join us on our next book adventure if you were too late to get in on this one.
Let us know your thoughts in the comments below. Meanwhile, here's the recording of the latest session of the Steemit Book Club. It's a good one:
https://soundcloud.com/user-471385730/steemit-book-club-part-11
NEXT WEEK'S SBC CALL
Steemit Book Club, Session 12
Book: James Joyce, Ulysses (Preferably Gabler Edition)
Reading Assignment: Chapter Eleven ("Sirens")
Date: Monday, November 28th
Time: 6 p.m. PST / 9 p.m. EST / 2 a.m. GMT / 11 a.m. (Tuesday) UTC
Phone: (800) 719-6100 or (218) 339-7800, access code 629-1831#
Web audio link (and location for international call-in
numbers): https://hello.freeconference.com/conf/call/6291831
Chat: #steemit-book-club channel on steemit.chat
Best,
@neilstrauss, @the-alien, and the #steemit-book-club
P.S. Note that the Comments section of this post will also serve as a discussion forum for the current reading.