My STEEM book is the #2 Business & Investing book on Amazon right now
My book, Make Money Writing on the STEEM Blockchain is free on Kindle today.
Right now, it's the #2 free book in Business & Investing.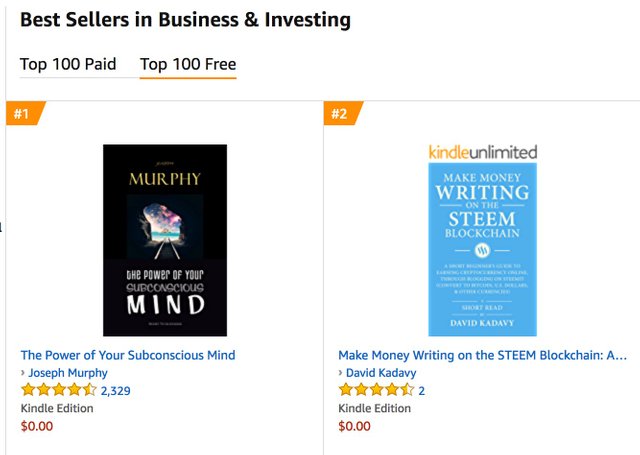 Wouldn't that be cool if we could bump it up to #1? More people would learn about Steemit.