Awesome Books for Entrepreneurs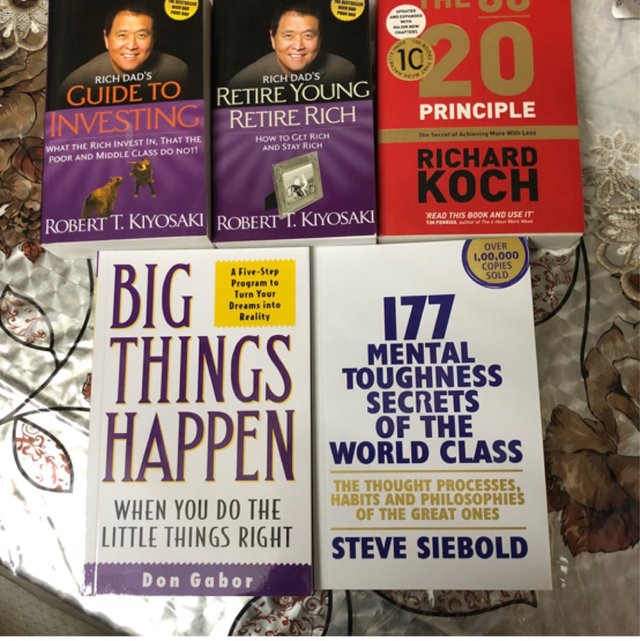 ---
So I just got my hands on these beauties.
I have tons of friends who make money and spend it on expensive perfumes and Gucci belts, but for some reason that seems unreasonable to me at this age.
Why? Because I'm a HUGE believer that cryptocurrencies are the next big thing after the internet and so I like to invest every penny of what I save into cryptos these days.
Anyway, that's a different discussion but when I have some spare cash left after my crypto investments, I like to invest into myself.
That's why I got my hands on these books.
How many of these have you guys read? Mention in the comments below some other cool books I should maybe check out! :D
---