The benefits of coconut shell tread #
=========== × ===========
high blood pressure, headaches For back pain right
Ordinary headache, Dizzy, Back up Back pain, Leg aches allow a gradual and hypertension, Goose, Eyesight is available, Bite anger ***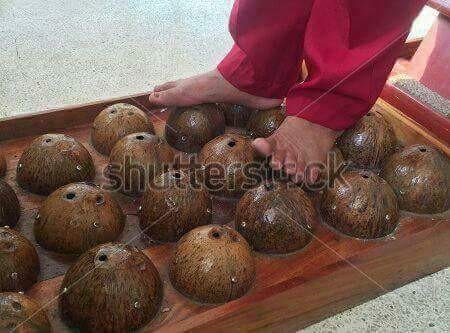 disease is a growing career.
This is to be a common disease of geography and develop to start with dietary imbalances ailments.
These diseases He also recovered sufficiently to prevent tread coconut shell. The coconut shell tread ရှေ Bible and ancient Indian food, The food in China. In practice, there are many who are cured.
(1) passes through a coconut shell (2) that the pharmacy or buy coconuts from 0.
(2) coconut shell (2) that has been overturned and hand made bamboo or line.
(3) the two legs onto the coconut shell up to 100 times the left and right feet. Only about 5 minutes later.
(4) of the above methods, once a morning bath Before wash it once in the leg near the bed 0.
Caution -
Coconut shell passes through the blood vessels in the body of water during heat circulation. 0 must not break. The tread is broken only when at least 3 hours or 4 hours.
Feet above normal 2 months reduce the heat to the body to lose, Muscle strengthening activity, eyesight Kazakhstan, rock climbing high blood pressure, Air will be pumped to heal diseases. ***