Betting with Bookie: Stake and Liability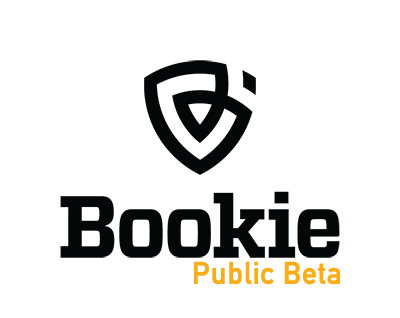 Betting with Bookie is an ongoing educational series designed to demystify the betting experience. Each article will tackle sports betting terminology and concepts in a simple way, in an effort to make you a better bettor.
Placing any bet involves an amount of financial risk. When you use a betting exchange - backing and laying - risk shows itself in two places: when you place a back bet (Stake) and how much you stand to lose on a lay bet (Liability).
Stake
It doesn't matter if you use a sportsbook or a betting exchange, the amount you place on a Back bet is your Stake. Terminology can vary - bet amount, wager, risk - but they all mean the same thing: The amount of money being staked on the Back bet.
On a sportsbook, you can only place Back bets. So every bet you place will have a Stake and that's it. A 10 mBTC* bet on the Lakers is the same risk as a 10 mBTC bet on the Bulls (odds notwithstanding) - you will lose your Stake if your bet does not win. So, working out your risk when making a back bet is simple:
Back bet risk = Stake
Most of you are probably very familiar with this idea of Stake. However, things get a little more interesting with a betting exchange. This is because a betting exchange lets users take the other side of a back bet - it lets you make a Lay bet. Let's take a closer look.
Liability
When you place a Lay bet on a betting exchange, the risk you are taking is calculated slightly differently than for a Back bet. As we learned in Betting with Bookie: Back vs. Lay, the individual who lays a bet is responsible for paying out the winnings of the Back bet (if it does indeed win). For someone placing a lay bet, the amount you are risking is called Liability, and is calculated as:
Lay bet risk = Liability (Back bet potential winnings)
Let's say you lay the Lakers for 10 mBTC at 2.10 odds. Your liability is:
10 mBTC x (2.10 - 1) = 11 mBTC
If the Lakers win, your Lay bet is a loser, so you pay the backer's winnings of 11 mBTC. That was what you risked, and that is what you ended up losing.
If the Lakers lose, then your lay bet is a winner (yay!) and you keep the backer's 10 mBTC stake (that's the winnings on your lay bet, so to speak).
*All bets placed on Bookie will be in Bitcoin
*10 mBTC = 10 milli-Bitcoin (~$68 USD at the time of this writing)
Bookie is bringing provably fair sports betting to the world by building our betting exchange on the Peerplays blockchain.