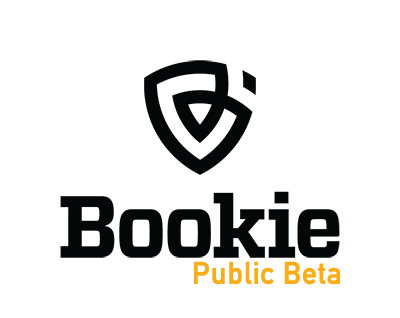 Betting with Bookie is an ongoing educational series designed to demystify the betting experience. Each article will tackle sports betting terminology and concepts in a simple way, in an effort to make you a better bettor.
With odds constantly shifting accordingly with score changes and other match conditions, there's no denying that in-play betting opened a lot of doors for bettors. Providing the opportunity to make or reverse a bet after the match has started no doubt saved a lot of heartache and money for some. But it isn't without flaws. Bettors soon discovered an edge that some consider shady or even illicit, related to how quickly they can acquire knowledge of changing match conditions relative to other bettors.
Enter, Courtsiders.
Courtsiding is the act of transmitting real-time scores and match conditions to online bettors or systems, allowing a significant advantage before anyone else gets that same information. Not straying far from its name, Courtsiders are quite literally courtside, using their proximity to changing match conditions to give themselves (and their associates) a decided edge when it comes to in-play betting.
It's easy to see the connection between quickly relaying this type of information to gain an upper hand. Perhaps the best example is in Tennis, where Courtsiding is most prevalent. If the #31 ranked player at an event (sometimes referred to as the 31 seed) just won a surprising set against the #2 ranked player (2 seed), their respective odds of winning the match are about to change drastically! Courtsiding gives bettors an advantage, measured in seconds, that allows the Courtsider to make more informed decisions when placing their in-play bets.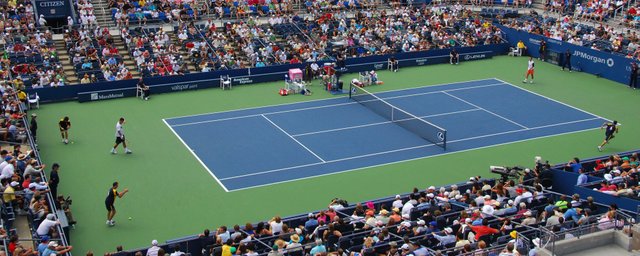 A suddenly-changing score is a major catalyst that can decide a match's outcome, but it's not the only factor at play. In the above tennis match, that same 2 seed can have a commanding lead the entire match and be well on their way to victory (and the odds will show it!). But one slip, an actual slip that causes injury, could derail their chances to win and ultimately result in withdrawing from the match (ceding defeat). Imagine being the first person to have this information - that the 31st best player, well behind in the match, is about to emerge victorious against the second best player - before any other bettor. The odds would be astronomically in your favor to profit.
All major sporting events are aired live on television, along with many non-major events nowadays, but there's a small time delay between the events unfolding in the match and those events being screened on live television. This is how Courtsiders first found their edge and succeeded in the past.
Key word: past.
Though technically not illegal in most jurisdictions, Courtsiding is understandably frowned upon by governing bodies and tournament authorities who - in their words - wish to protect the integrity of the game. At a recent U.S. Open, one of the four tournaments on the Association of Tennis Professionals' schedule that is considered a "Major" event, a man was arrested on-site for transmitting live results. How did officials know who he was and what he was doing? He was caught Courtsiding the year before and they recognized him. This is how most Courtsiders are caught.
Just as quickly as Courtsiding became popular, it became outlawed. Where you once might've seen several Courtsiders at any given event, you now see spectators being escorted from stadiums by the dozen. If you're thinking about becoming a Courtsider, it could be a lucrative proposition in the short-term, but you may want to think twice. Being banned from an event might not be a harsh enough penalty to sway you, but being arrested just might do the trick.
It puts a whole new spin on risk vs. reward.
Bookie is bringing provably fair sports betting to the world by building our betting exchange on the Peerplays blockchain.