THE SUN ALSO RISES - FIESTA (1926)
Ernest Hemingway
rating: 7.5/10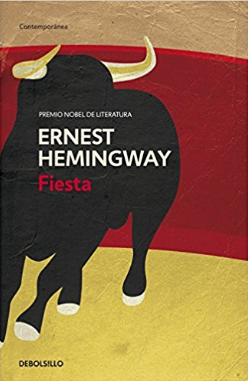 Today I want to talk about one of the best books of my great love: Hernest Hemingway.
Already on the first page you are walking around bars and luxurious hotels in the company of young and rich Americans in the fiesta of San Fermin.
These include the protagonist Jake, the beautiful, alcoholic and unstable Brett with her future husband and some of her other suitors.
You will walks in the wonderful European atmosphere of the early twentieth century that only Hemingway has been able to paint so well and you will be part of the thoughts of the protagonist between a lot of drinks and you'll soon get drunk with him.
Can love between 2 people that do not want to be together exist? Can we stay close to those we can only love platonically? It is in Jake's head that we'll find these answers.
You certainly won't find rhythm or turn of events in this wonderful novel but if you want to discover the perfect balance between style and harmony of writing, Fiesta is an exercise in style that do the trick.
this is an original work
FIESTA (1926)
Ernest Hemingway
voto: 7.5/10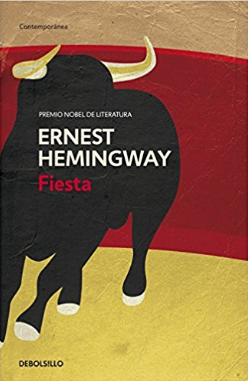 Oggi vi voglio parlare di uno dei migliori libri di un mio grandissimo amore: Hernest Hemingway.
Già dalla prima pagina vi troverete a girare fra bar e hotel lussuosissimi in compagnia di giovani e ricchi americani alla fiesta di San Fermin.
Fra questi c'è Jake, il protagonista. In sua compagnia la bellissima, alcolizzata e instabile Brett con il suo futuro sposo e alcuni altri suoi spasimanti.
Oltre alle feste, alle passeggiate nella meravigliosa atmosfera europea di primo novecento che solo Hemingway è riuscito così bene a dipingere, saranno i pensieri del protagonista a farci compagnia fra un bicchiere e l'altro tanto da trovarci ben presto sbronzi anche noi.
Ci si può amare a vicenda senza volersi? SIamo in grado di restare accanto a chi possiamo amare solo platonicamente e correre in suo aiuto non appena ne ha bisogno? E' nella testa di Jake che troveremeo queste risposte.
Di certo non è il ritmo o i colpi di scena che dovete cerecare in questo meraviglioso romanzo, ma se invece volete scoprire il perfetto equilibrio fra stile e armonia di scrittura, Fiesta è un esercizio di stile che fa al caso vostro.
questo è un lavoro originale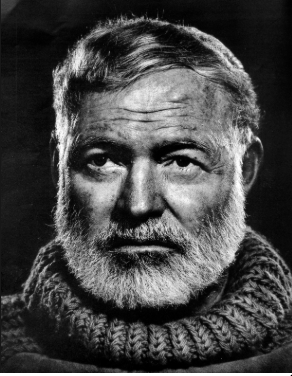 #love #book #hemingway #ernesthemingway #fiesta #alcool #brain #ita #italy #originalwork #steem #stemmit #library #libraryreview #review #stemmiteducation #travel #tripsteem #steemapps #cripto #religion #social #originalwork
@originalwork
@liberidallavodro