Caterpillars are the larval or worm stages of moths and butterflies.
Because moths and butterflies fly around they can get in almost anywhere and lay their eggs.
Caterpillars are less common indoors but should still always be constantly looked out for during routine maintenance. Their voracious appetites make them particularity undesirable since they can do a lot of damage very quickly if not discovered in time. They are usually detected quickly because of this voracious appetite since they rapidly create rather conspicuous and unsightly holes in leave and damage other soft parts such as buds and shoots.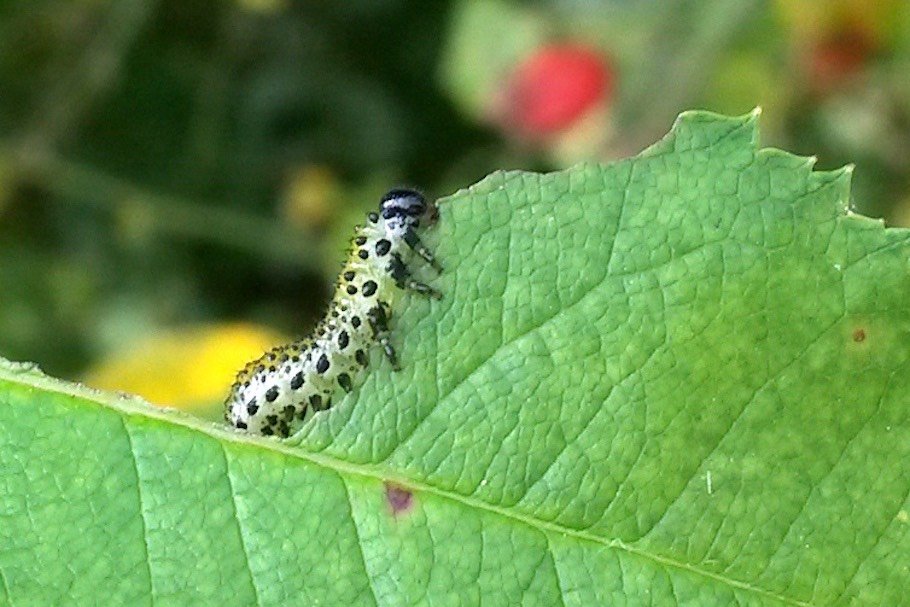 image source
Caterpillars can be removed manually if the infestation is small. With larger infestations an insecticide may be required. Most common caterpillars are highly susceptible to insecticides and die off very quickly. Repeat doses may be necessary in cases where unhatched larvae are not affected by the insecticide and new caterpillars consequently emerge from their protective eggs in a protected spot after spraying.
Moistening compost and mulch in very warm weather can prevent the laying of eggs but is not a guarantee.
Where only a couple of leaves have been damaged and are looking unsightly they can be removed manually. Where very many leaves have been severely damaged its best not to pluck of the leaves that may still be able to function and continue to produce food for the already stresses plant.